Sending greeting cards has always been a great way to express your feelings or communicate with your loved ones. In this digital age, sending gift cards is easier than ever - you can now send virtual gift cards anytime, anywhere! If you're wondering when to send virtual gift cards, the answer is extremely simple: it's when you feel like it! After all, virtual gift cards are completely free!
In this post, we compiled the most common examples of when you can send virtual gifts - may they be special occasions or just because. Plus, know how to choose the perfect gift card for your friends, family, and acquaintances through the tips we have in store!
When to Send Virtual Gifts?
If you want to know when to send virtual gift cards, here's a tip: there's never a wrong time to send virtual gifts! When you want to tell your special someone how you feel for them, when you want to share something with your friend, or even when you're just bored - send them anytime, anywhere! Who wouldn't appreciate a surprise virtual gift?
Still unsure if it's the right time to send gifts? Here are some common situations to help you out:
When you're in love
Sending virtual gifts is the perfect way to express your feelings. Just finished your first date and you want to let your date know how much you enjoyed being with them?
Don't hesitate to send a virtual note! Are you in a long-distance relationship and you want to let your partner know how much you love them even from miles away? Write them a virtual love letter! We're sure that whoever will receive your virtual gift will not only be surprised but will also feel the love wherever they are.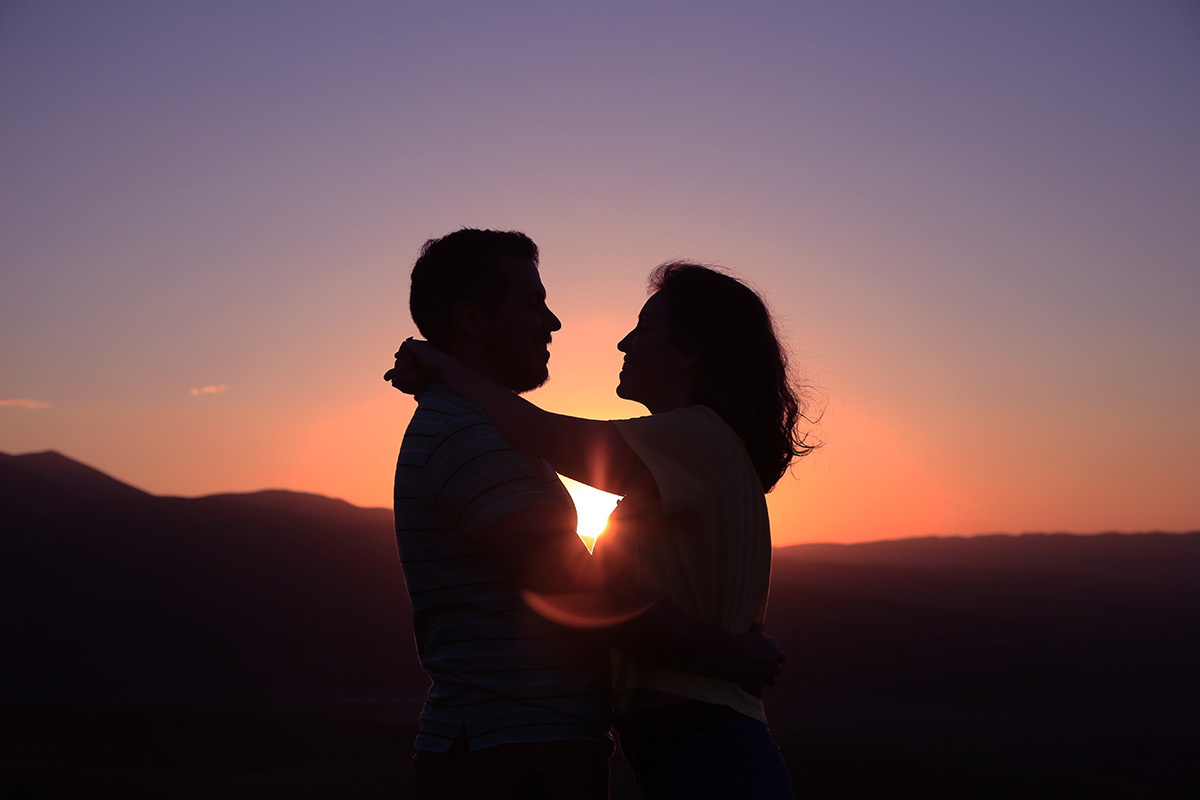 When you want to have some fun
Did you know that creating virtual gifts is tons of fun? You get to choose the gift you want to send, write messages, and wrap the gift up - just like how you do it with real gifts! The best part? Virtual gifts are completely free!
If you want to have fun without spending anything, try creating virtual gifts and sending them out to your friends. Saw a new joke that made you laugh? Why not share them with your friends through virtual gifts to maximize the effect? Send a bubble wrapped virtual gift and we bet they'll also have fun unwrapping your gift!
Really want to surprise your friends and make them laugh? Try send them a message through the typing turkey with our Thanksgiving virtual card!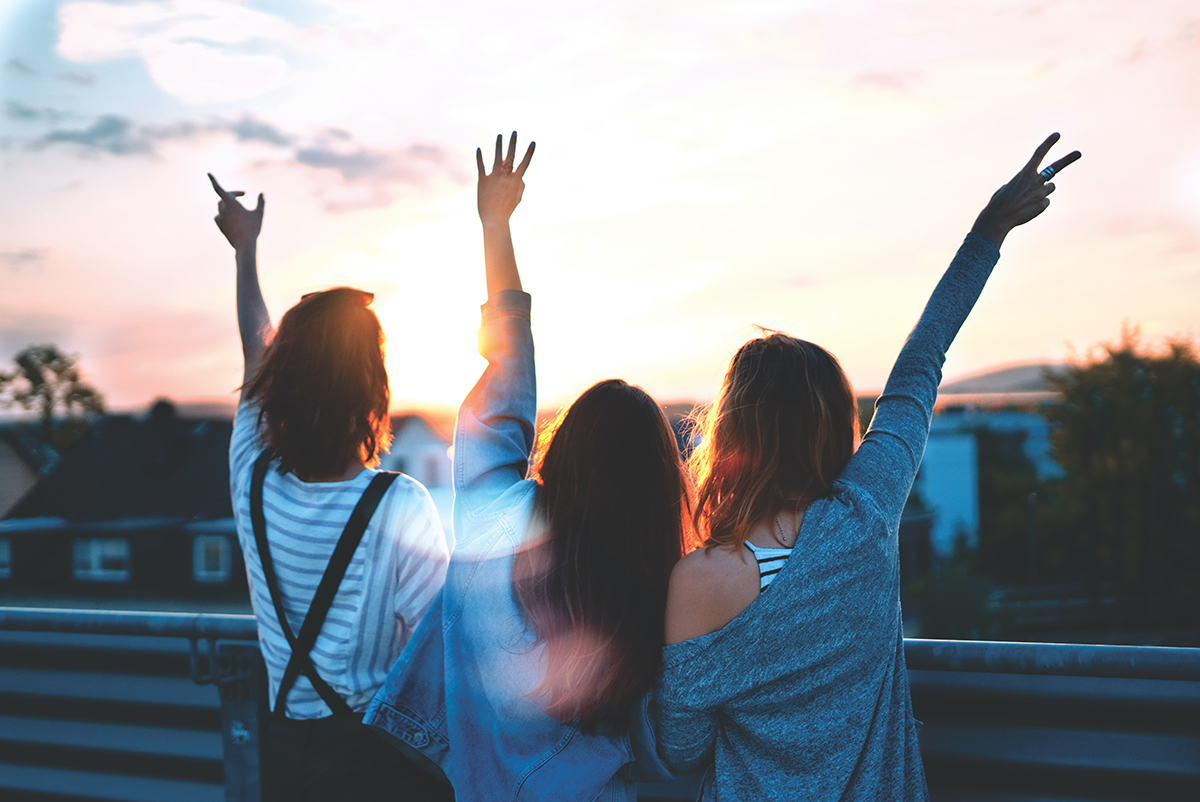 When you're missing someone
Communicating with your loved ones from all over the world has never been easier with social media, but surprising them can still sometimes be a challenge. You can have something delivered to their doorstep, but that may take some time to set up. This is where virtual gifts come in handy. Just create your virtual gift and send them as soon as you want to - all for free!
Feeling blue and missing someone who lives far away? Surprise them by sending them a surprising virtual gift saying how much you miss them at that specific moment. With virtual gifts, there's no need to worry about shipping costs and delays!
When you want to say thank you
Sending a virtual thank you note is a great way to show your appreciation for someone. If you had a fun outing with your family, send them a virtual thank you note to tell them how you loved the time you spent together!
Got a promotion? Thank your boss for the support and mentorship through a virtual gift card!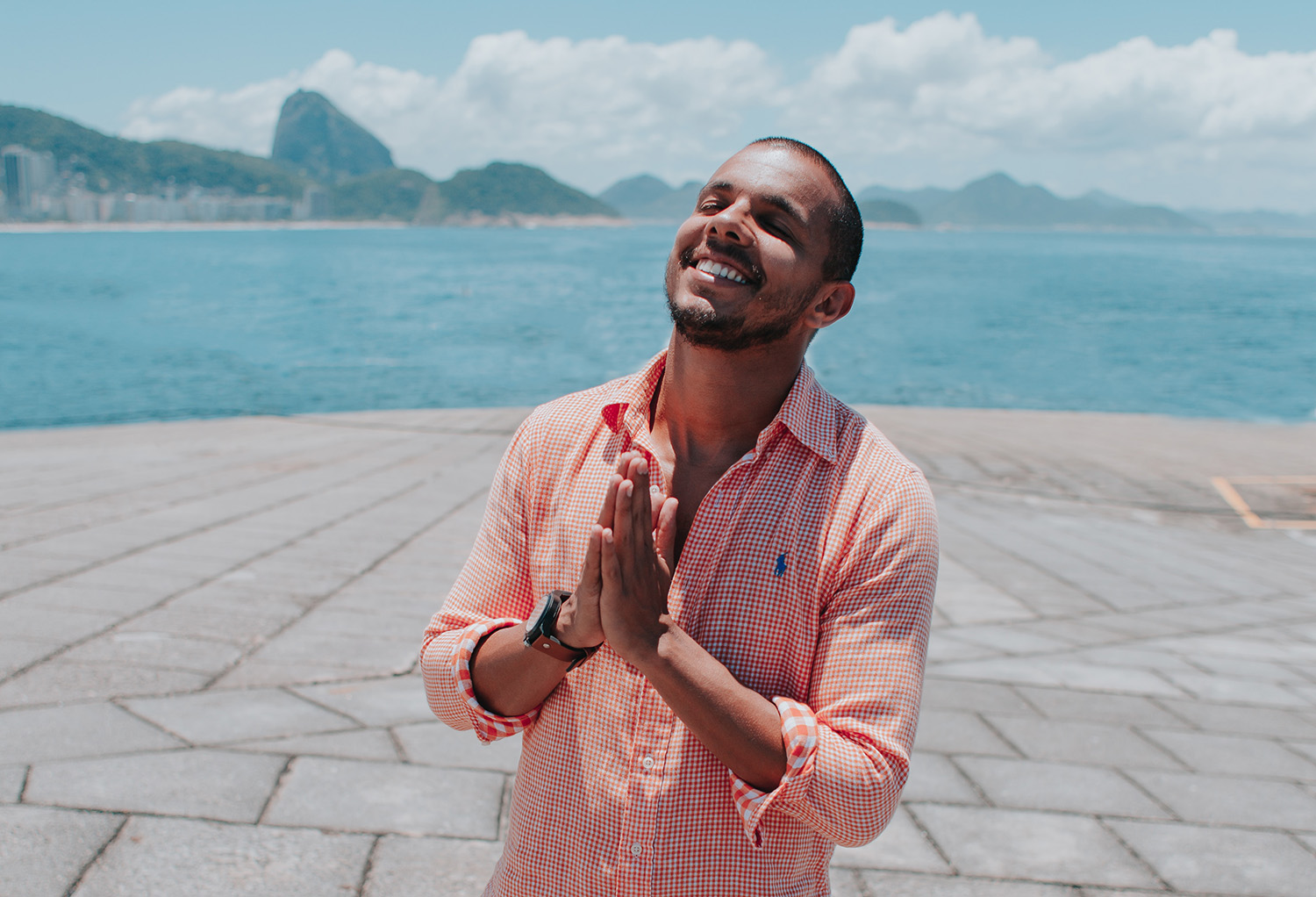 When you want to celebrate
Celebrations are always better shared, and one way you can do so is by sending out virtual gift cards to your loved ones. Whether you want to commemorate a special occasion, you received good news, or you just want to celebrate life, sending virtual gifts is the perfect way to share your excitement and gratitude with your family and friends wherever they are in the world.
When you want to remember how much someone means to you
Feeling nostalgic for your college days with your best buds? Why don't you tell them you remember them by sending virtual gift cards? Missed your grandma's choco chip cookies? Let her know you remember her (and her cookies) by sending her a virtual gift! You can even attach old photos to reminisce about the good ol' days!
When you want to say sorry
Virtual gifts are not only perfect for positive events, but they are also a great way to make amends with someone. If you had a quarrel with your boyfriend, forgot your friend's birthday, or hurt someone in any way, you can send a virtual gift saying you're sorry.
Of course, apologizing in person is always best, but sending a virtual sorry note can help calm your nerves a little before you talk to them in person.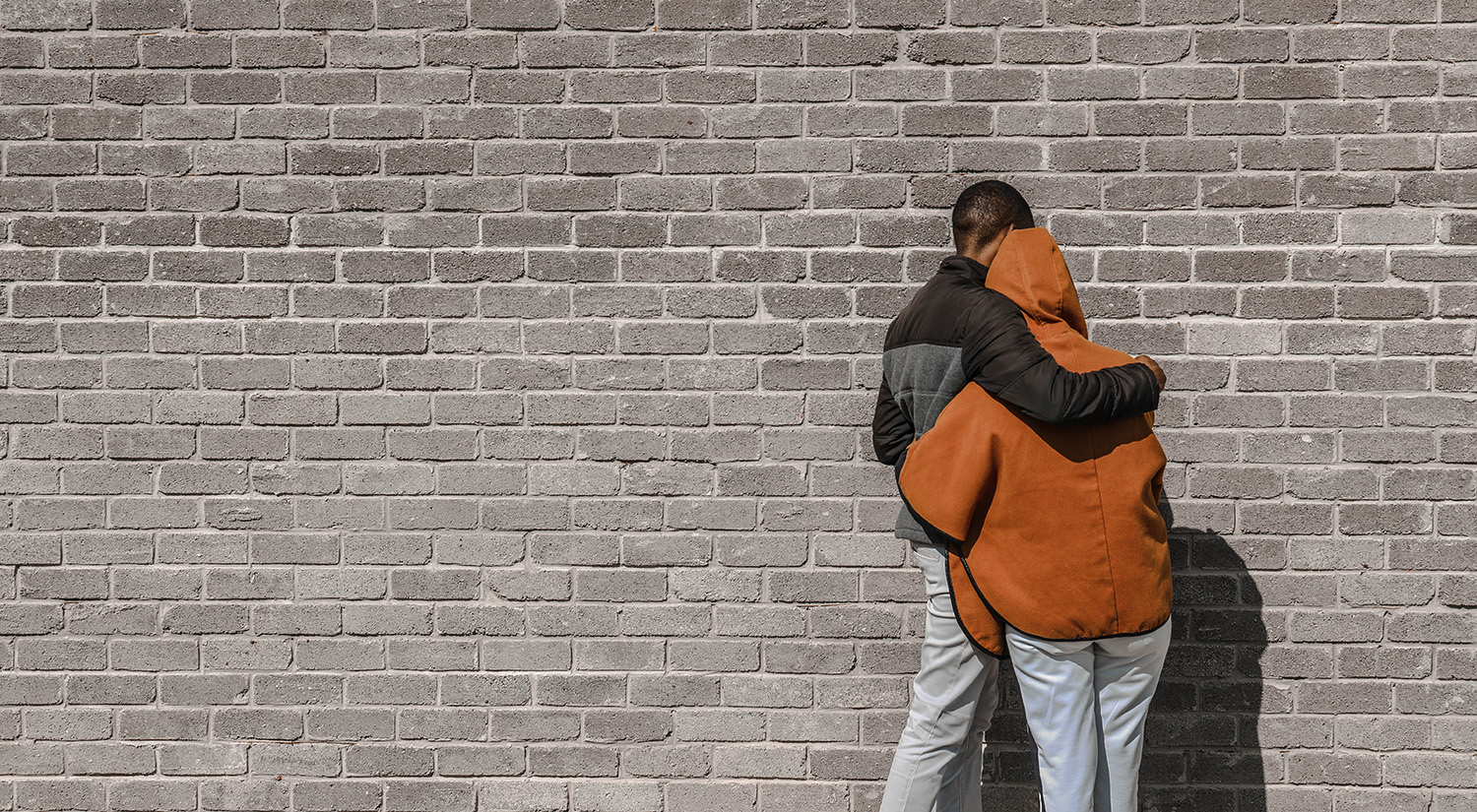 When you want congratulate someone
Did your cousin announce a long-awaited pregnancy? Did your friend's study-abroad application get approved? What better way to congratulate them than by sending a virtual gift? Share the joy with your loved ones by creating a congratulatory gift with a heartfelt message that you can send from wherever you are!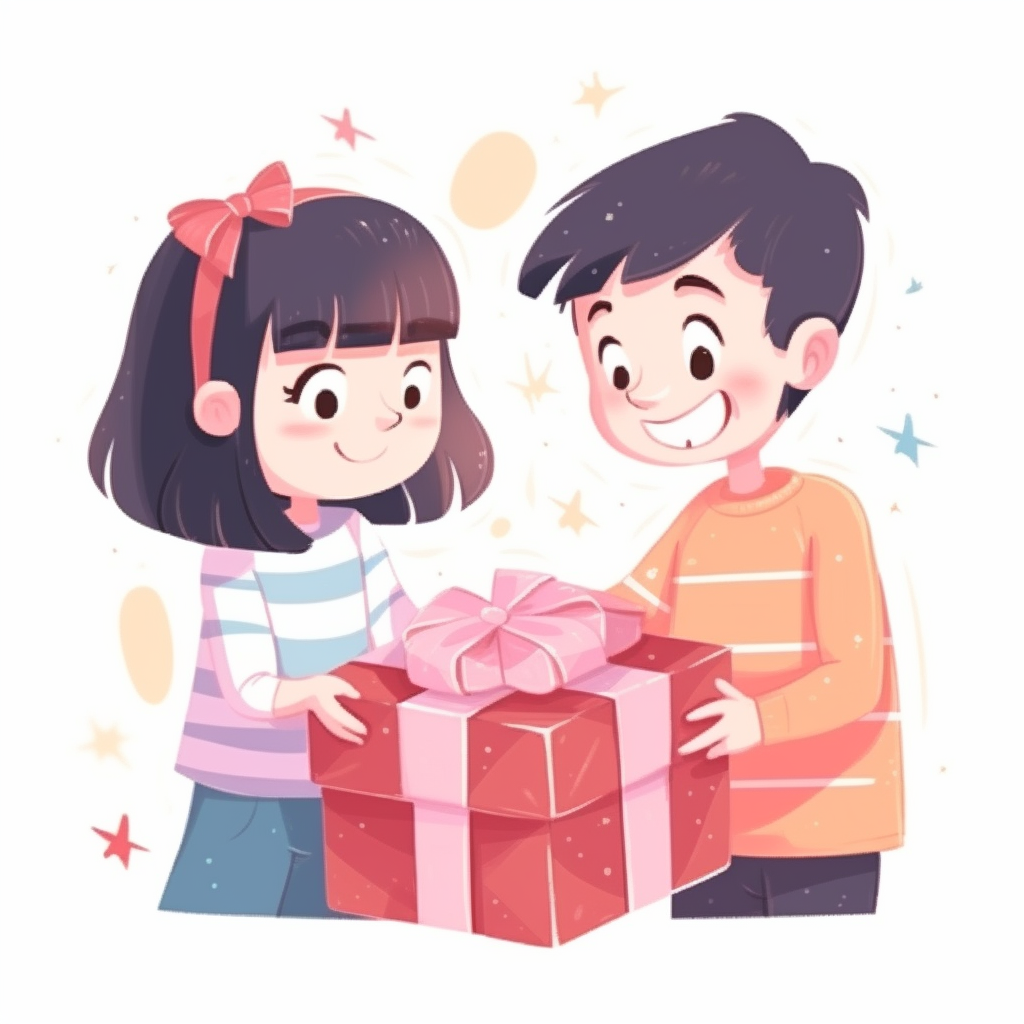 When you want to surprise someone
Surprising someone in this age is as easy as a few clicks. You can get flowers for your girlfriend or your dad's favorite pizza delivered with just your phone. If you've already done all of these and are looking for a new way to surprise your loved ones, try sending them virtual gifts!
Surprise your loved ones by creating virtual gifts where you can add your own photos and write personalized messages. The best part is that you can wrap them so that your loved ones can experience the excitement of unwrapping them just like they do for real gifts!
When you're bored
Want to know a secret? You actually don't need a special reason to send someone a virtual gift - you can send them just because! Virtual gifts are free to send, so grab the chance and send them out whenever you feel like it. If you're feeling bored and just want to try something new, go ahead and create a virtual gift that you can send to your friends!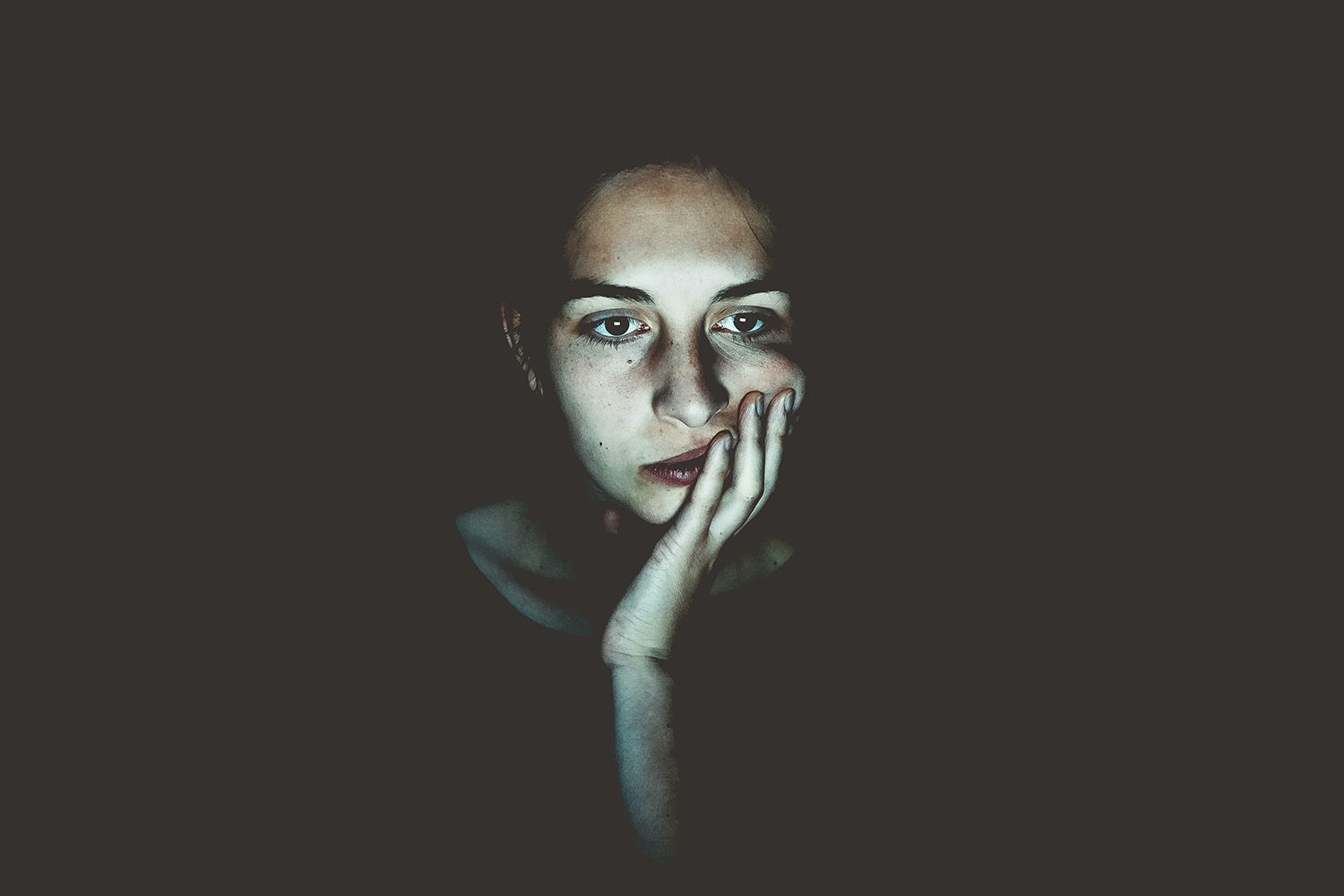 Virtual Gifts Ideas for All Holidays and Occasions
Now that you have an idea of when to send virtual gift cards, the next question is how to send them.
Fortunately, with Gifft.me, all you need is an internet connection to create and share virtual gifts!
Gifft.me has a wide array of virtual gift templates for every occasion. Send gift cards for birthdays, holidays, and special occasions anytime, anywhere now!
Birthday
Birthday cards have always been a staple since who-knows-when. With Gifft.me, you can send virtual birthday cards that are fun, quirky, and personalized! Make your loved one feel remembered by sending them virtual balloons that they can pop to unwrap your birthday greeting!
Check the Happy Birthday Virtual Gift!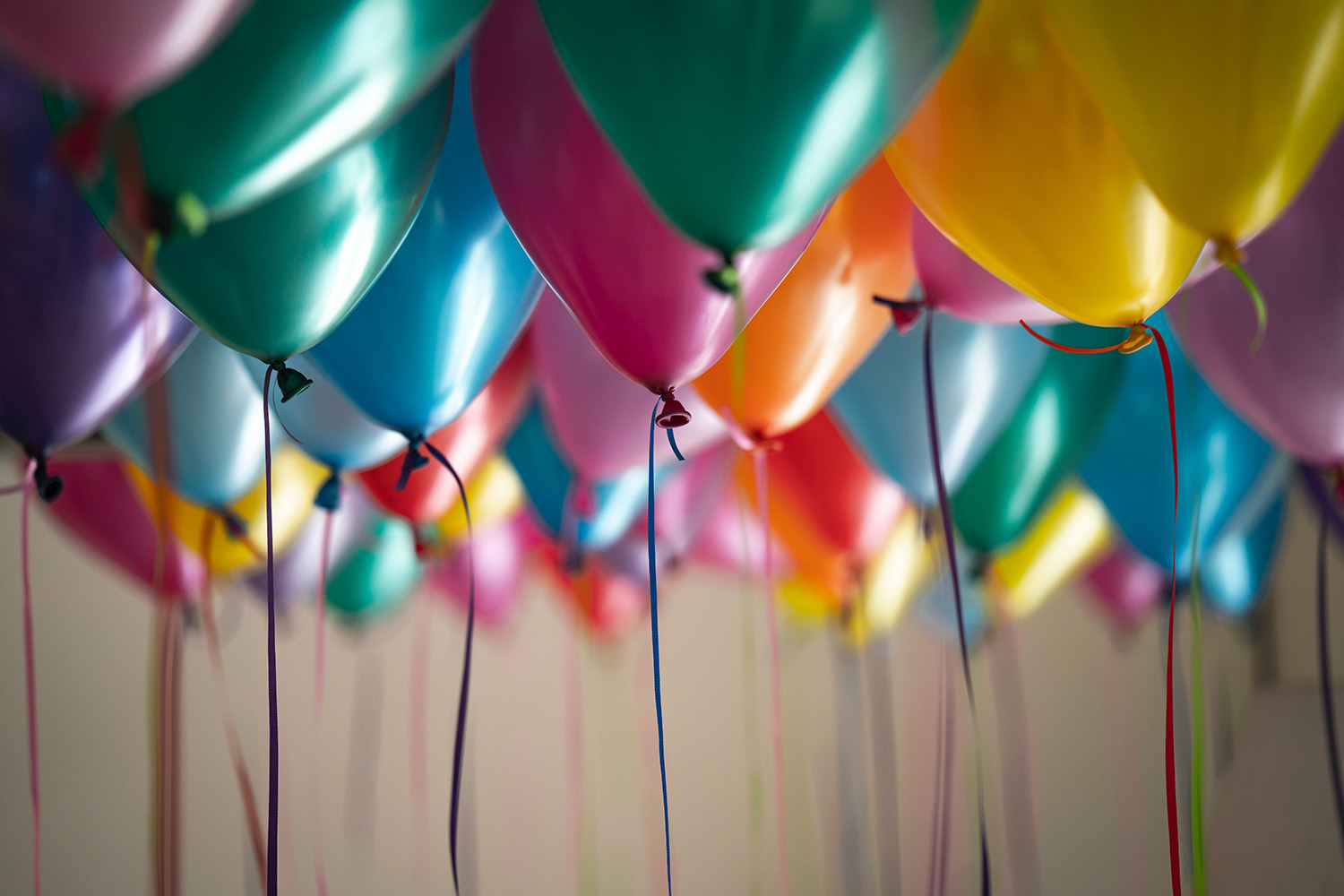 Love Letter
Want to send your partner a unique "good morning" message to brighten their day? Or are you looking to a way of surprising your better half with a Valentine's Day virtual gift? Gifft.me's love letters are perfect!
Write your heartfelt love letter, upload a photo, and send them the link first thing in the morning. Not only will they feel the love, but they're also sure to have fun opening your virtual letter!
Take a look at the Love Letter Gift.
Gift Box
Who would've thought that you could send a gift box virtually? With Gifft.me's virtual gift boxes, your loved ones can unwrap gift boxes virtually to see your personalized message! The best part? These virtual gift boxes are completely free!
By the way, have your ever tried the Super virtual gift box?
Christmas
Be someone's Santa Claus through Gifft.me's online Christmas gift! Have your loved ones unwrap Christmas gifts wherever they are in the world in just a few clicks. Create a unique Christmas greeting, attach a cute Christmas photo, and send the link to your virtual gift to your loved ones! There's no need to worry about shipping fees with these virtual gifts!
Don't forget to also try Christmas letter gift!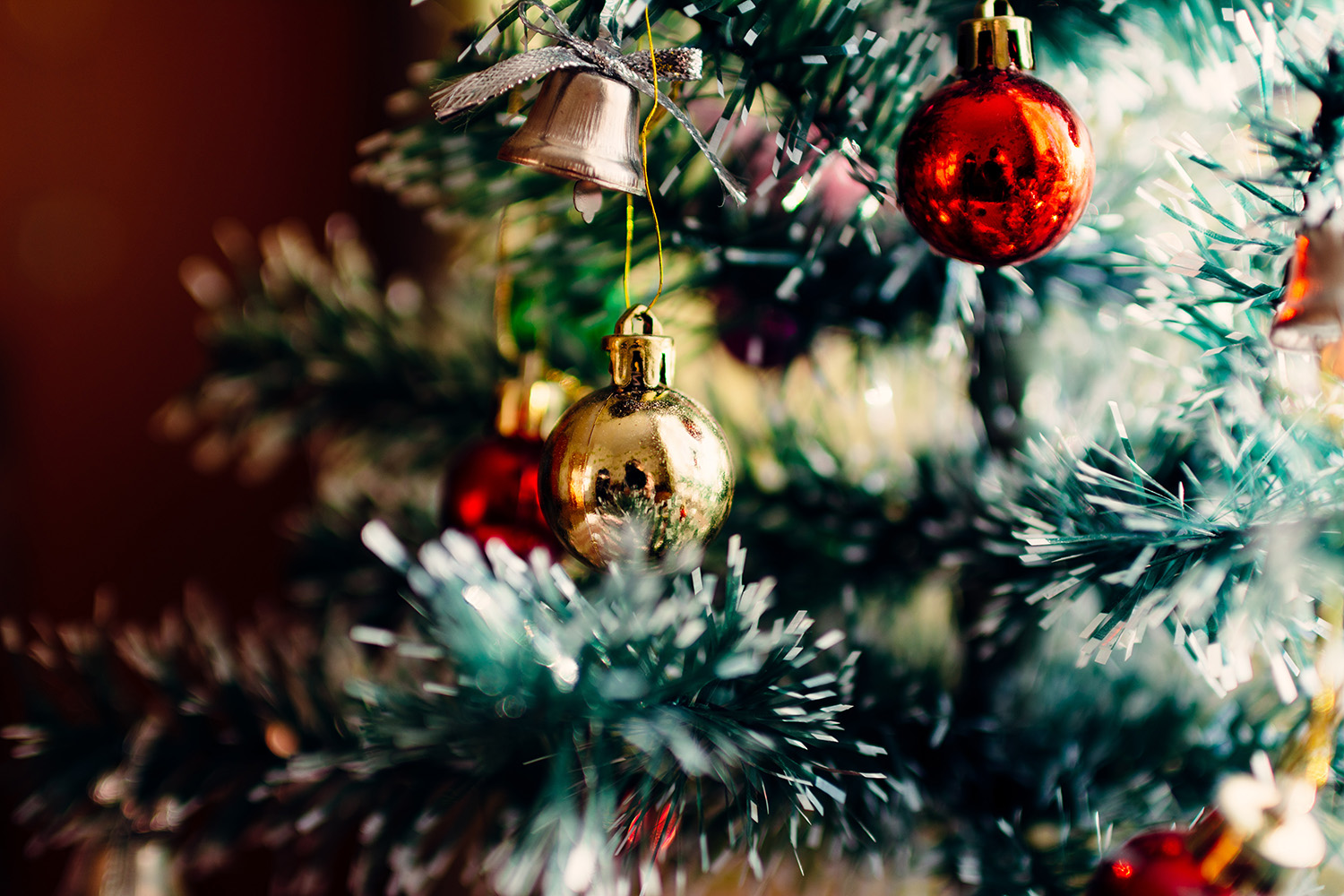 New Year
Thinking of a way to welcome the new year in a different way? Why not send virtual New Year greetings to your family, friends, acquaintances, and everyone who's made your past year special? Let them know how thankful you are to have them in your life and greet the new year by sending them Gifft.me's virtual New Year gifts!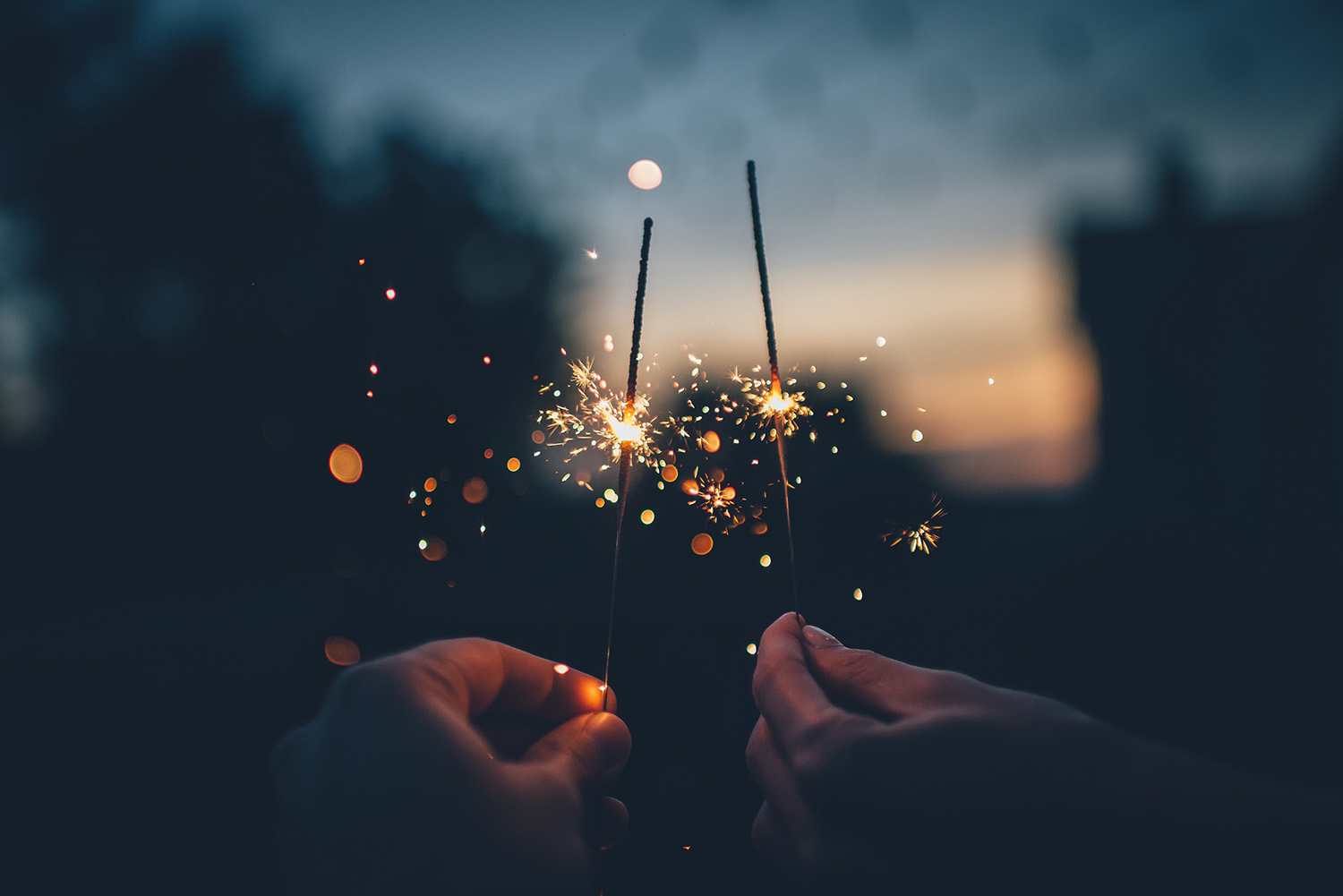 Valentine's Day
Are flowers and chocolates too common already? Want something new and special to send to your partner on Valentine's Day? Gifft.me has it covered! Send your heart to your special someone through Gifft.me's virtual Valentine's Day card. You can even personalize the card by adding a photo of your favorite memory and a sweet message! These virtual Valentine's cards are guaranteed to make anyone feel loved.
Halloween
Spooking someone is made more fun with Gifft.me's virtual Halloween gifts! Celebrate the spooky season by sending these animated Halloween greetings to your friends wherever they may be in the world. We're sure that unwrapping these gifts will bring about some laughter!
Create and send a free virtual Halloween gift!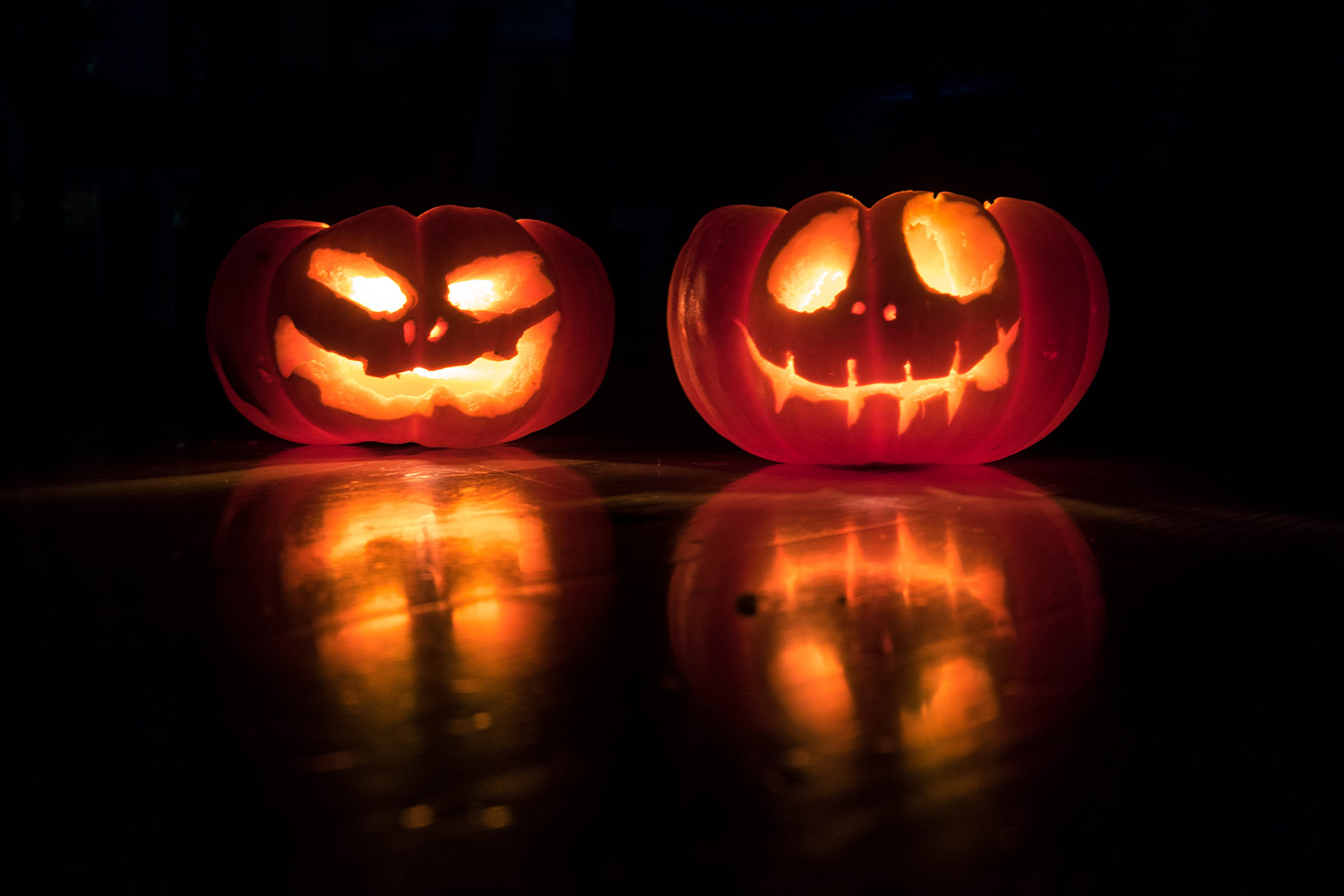 Thanksgiving
Show someone how thankful you are for them through Gifft.me's virtual Thanksgiving cards. Choose from a selection of templates for your family and friends or write your own message, add a personalized photo, and share the link - all for free!
How to Decide Which Gift to Give Someone?
The final step before creating your virtual gift is to decide on what kind of gift to send someone. Should you send a funny joke, a heartfelt message, or a random greeting? Would your message be lengthy or should you keep it short but sweet?
When deciding which gift to send someone, keep the following things in mind:
1. Consider the person's interest and personality
The first thing to remember is that the kind of gift you should send someone is something that matches their personality. This is a guaranteed way to show that you put in the effort to create a personalized virtual gift just for them.
If your best friend loves baseball, send them a baseball-themed birthday greeting. If your younger sister is into K-Pop, create a virtual gift with their favorite song as background. These small but thoughtful things are sure to make your loved ones feel special!
2. Choose a gift that is meaningful
Virtual gifts are easy to create, but that doesn't mean they have to lose their meaning. Ensure that your virtual gifts are meaningful by adding personalized messages and even attaching your own photos. Even the littlest personal touches - from adding your dad's favorite movie line to including you and your boyfriend's first date photo - add meaning to every gift!
Personalizing your gifts gives your virtual gifts meaning and shows that you don't only send random gifts to everyone - you put a lot of thought into them too!
3. Ensure your gift idea has personal significance
Choosing a virtual gift can be as tricky as choosing an actual gift - how do you know they'll like it? It's especially difficult to express your feelings if you don't see each other. Worry not! The best way to ensure that your feelings reach your loved ones is to choose a gift that has a personal meaning to them.
Sending a congratulatory gift to your promoted employee? Don't forget to mention how much you saw their growth and how much you appreciate their work. Want to spook your friend with a fun Halloween card? Add your favorite inside joke! Again, even the smallest personal touches make every gift special!
4. Pick a gift appropriate for the occasion
Lastly, ensure that you are giving a gift that fits the occasion. If you had a misunderstanding with your wife, it might be better to do away with love letters in the meantime. Let her know you're sorry by sending a sorry note instead. Instead of sending a funny gift box to your brother who just lost his pet, send him a comforting virtual gift.
This tip may be the most obvious one, but it may also be the easiest to overlook. When sending virtual gifts, make sure to always consider the occasion and circumstances around the people you're sending them to so that you don't mistakenly send inappropriate gifts!
Final Thoughts
With the tips we shared above on when to send virtual gift cards and how to determine the kinds of gifts to send your loved ones, the only thing left is to create your virtual gifts. Luckily, Gifft.me is here to help you create easy, unique, and special virtual gifts that your loved ones will surely appreciate.
What are you waiting for? Create and send virtual gifts through Gifft.me's wide selection of gifts for every occasion now!