Giving gifts, performing acts of service, spending quality time together, and giving long and warm hugs are the most common and proven effective ways of showing our love and affection for our partners. They make our partners feel special and closer to us. However, these are not the only ways to show your love. Perhaps the most overlooked but still equally effective way to show love to your partner is words of affirmation.
The same goes with the man in your life - even if he doesn't express it much, he will surely appreciate a sweet love message for him! Giving words of love, from a simple "You look good today" to a grateful "Thank you for everything that you do" to a sweet "I love you so much", is guaranteed to dramatically strengthen your relationship. 🥰🥰
So the next time you're thinking of spicing up your relationship and making his heart flutter, try sending love words for him! 💞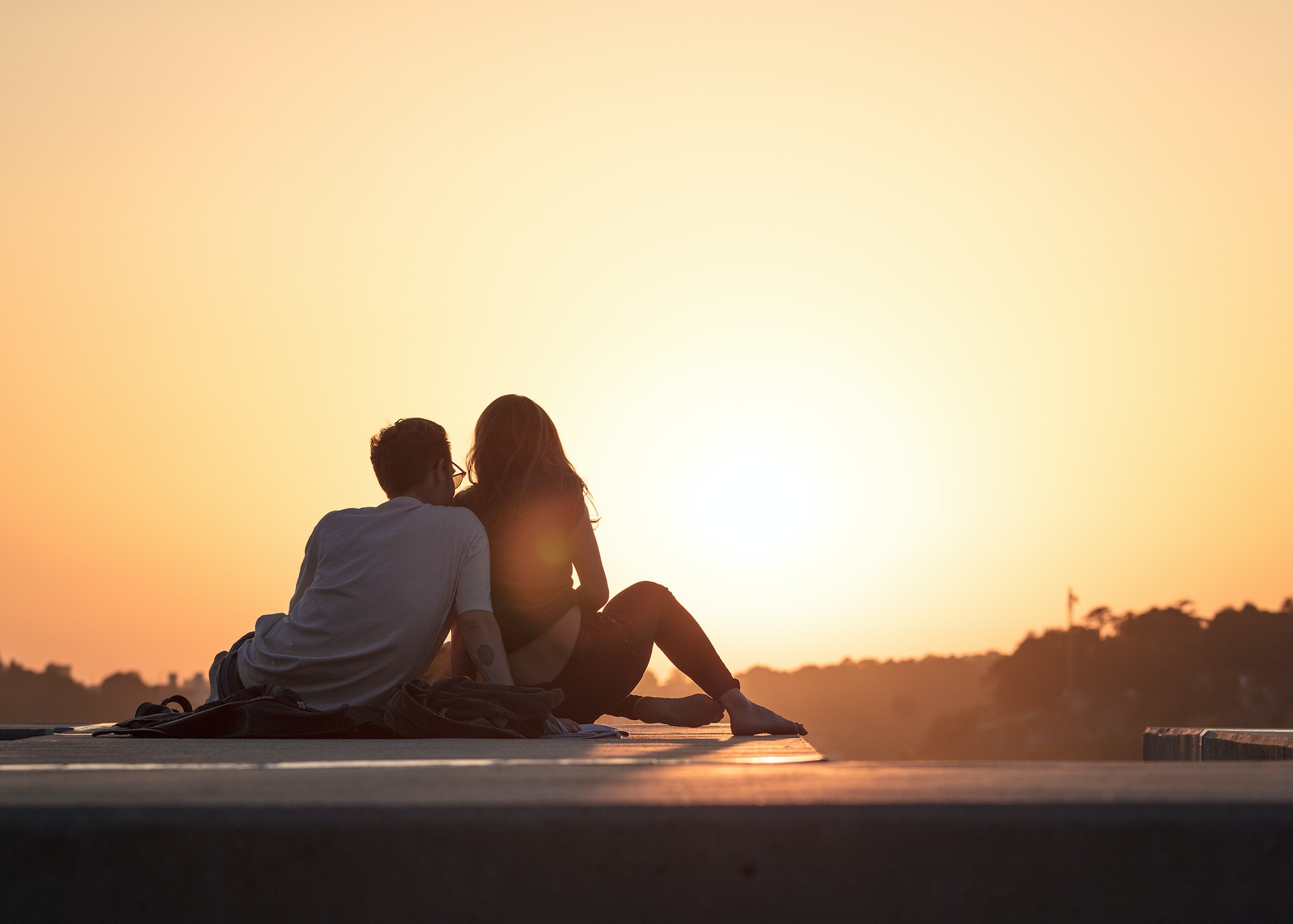 Photo by Khamkéo Vilaysing
Sending Him Romantic Love Messages
Playing his favorite video games with him 🕹️, cheering for him during his basketball match 🏀, preparing his favorite meal after a tiring day 🍜 - these are just a few of the things we do to show our love for our boyfriend, fiancee, or husband. They show our partners that we care for and support them in their hobbies, passion, and everyday lives.
The effort you put in to do these things surely doesn't go unnoticed, but we've got a tip that will help your relationship flourish even more. 🌷 Don't forget to utter sweet words for him as well!
Words certainly are hard to come by most of the time. We tend to shy away from voicing out what we feel and we usually just resort to sweet actions or romantic gifts. 🎁 There's nothing wrong with this! However, words are an important factor in relationships, and it's best that we try our best to say what we feel, especially to our partners.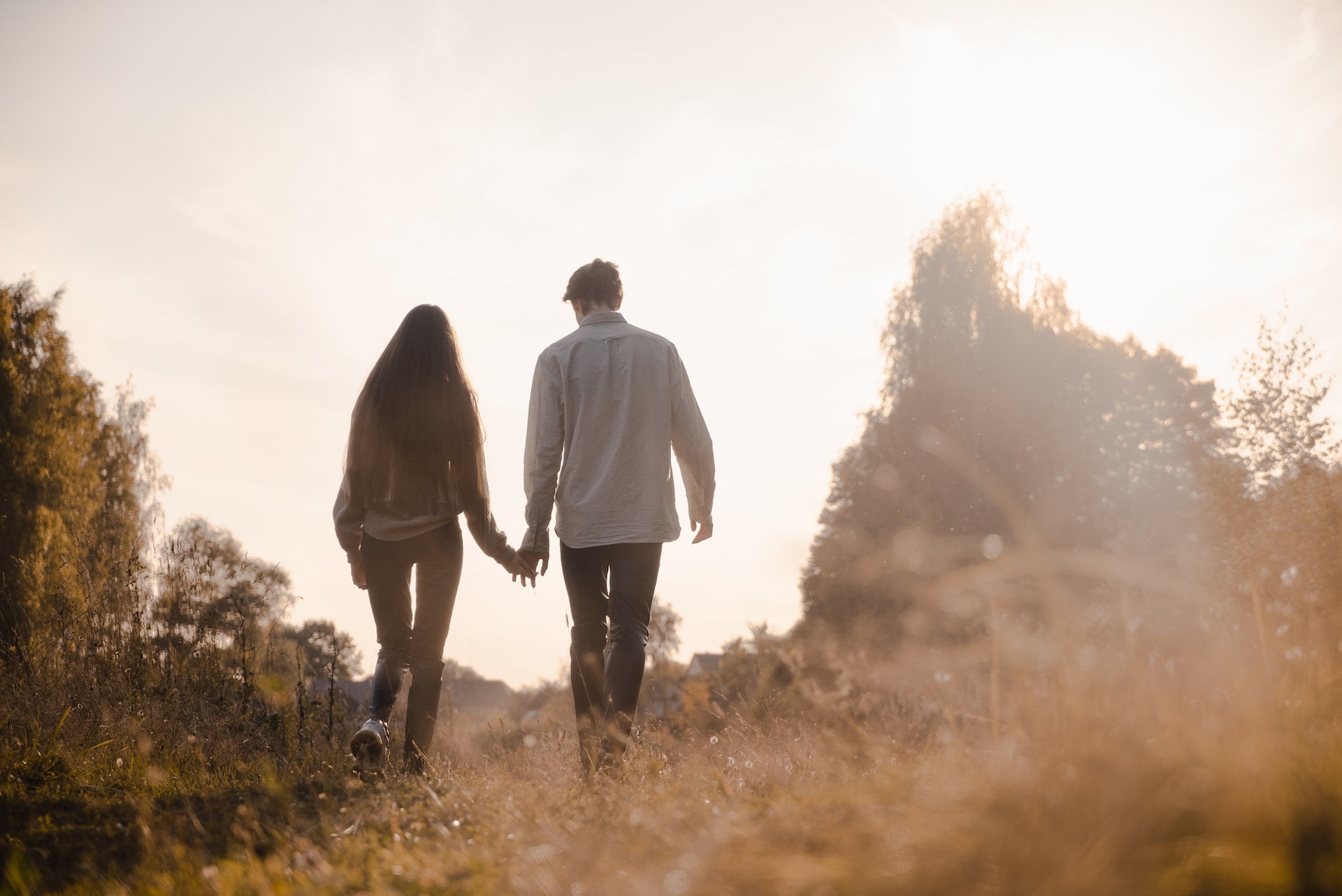 Photo by Egor Vikhrev
Saying sweet words 🍬 to him out loud or writing down romantic messages ✍️ for him are great ways to tell your boyfriend, fiancee, or husband what you feel without the risk of being misinterpreted.
Want to send a romantic good night message? Check our article on the 15 Good Night Text and Quotes to Send Him Before Bed.
Not only will words make your relationship stronger 💪, but they will also help make both of you more comfortable with voicing out whatever you feel and think! After all, communication is key, right? 🗝️
If you're still hesitant, do it one step at a time! 👣 Try complimenting your husband's newly-bought sneakers! If your boyfriend helps you with something you're struggling with, write a thank you note to tell him how much his presence makes your life more wonderful!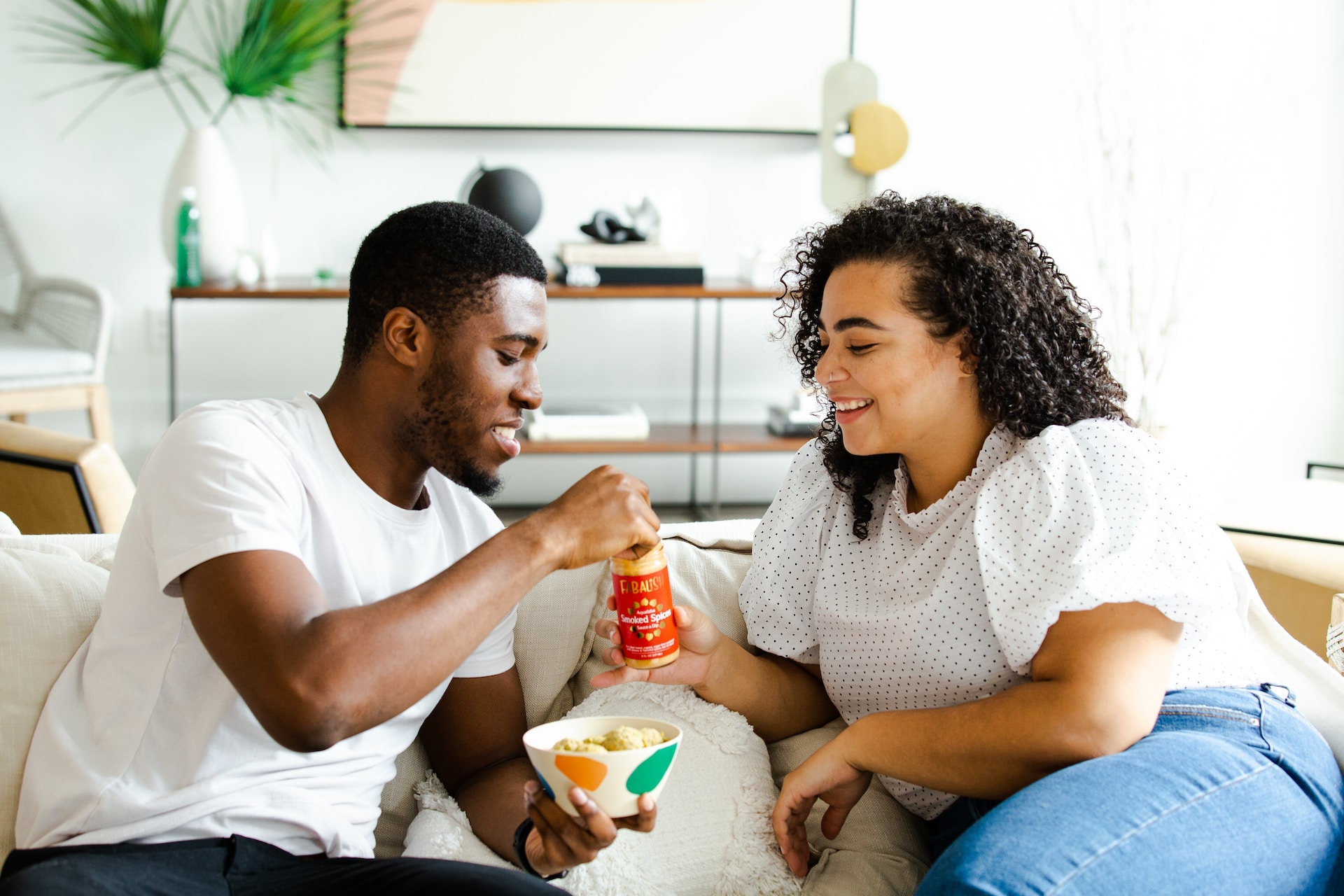 Photo by No Revisions
If you're on a romantic dinner with your husband 🕯️, why not set the mood by telling him how lucky you are to be spending your life with him? No matter how short or long your message is, as long as it comes from the heart, we're sure that your partner will feel the love and butterflies! 🦋
Want to send a really special message for your sweetheart? Try these Romantic Short Love Poems for Him.
The Best Romantic Messages for Each Phase of Your Relationship
Relationships, like most things in life, come in stages. What can begin from a simple "happy crush" can turn into a long-term and fulfilling relationship. Of course, things may not always end up positively. 😔
A romantic relationship may turn sour and end just as quickly as it started 💔. That's why it's important always to seize the day no matter what stage of the relationship (or non-relationship 😅) you are in!
Make sure his day starts well with these 20 good morning messages for him!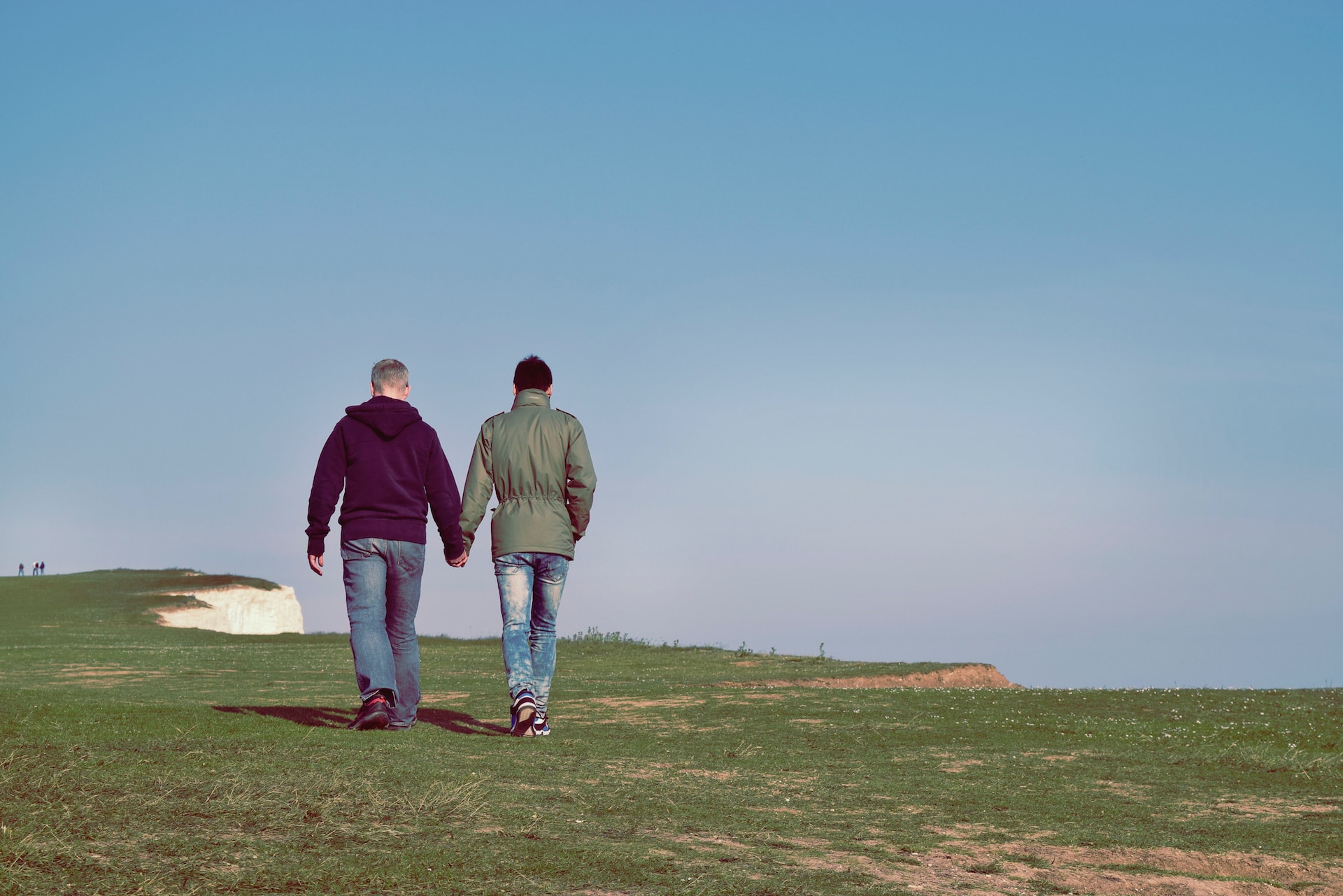 Photo by Stanley Dai
Whether it's your crush whom you just see at the bus stop every day, 🚏 or it's the guy you're dating without any label yet 🥫, or it's your husband for 30 years 👴, we're sure that sending love messages for him will make him feel loved and appreciated. Who knows, sweet words may even be the key to finally putting a label on your relationship! 😁
Whatever stage you are in, we've got the perfect messages to inspire you to start sending love messages for him!
Romantic messages for crush 🏄‍♂️
If you have a crush, sending sweet words for him is a great way to get on his radar! Of course, it's important not to go too overboard so as to creep him out 😗. Try sending these short but sweet messages that can make him smile!
Hi, cutie! You're so refreshing to look at - your smile definitely makes my day! See you around! 😉
Hey, classmate! Thanks for lending me your notes yesterday! I was inspired to study better with your detailed and well-written notes! As a token of gratitude, I'd like to treat you to dinner if you're free, game? 🍽️
Hi Mr. Sunshine, you make my day brighter and my mood lighter! Keep on shining! ☀️
Love messages for boyfriend 💐
For your boyfriend, don't be afraid to be too sweet and romantic! You're already in the dating stage and it's not a bad idea to make him swoon with your romantic words 🌹 to keep the relationship going!
I didn't know what I was missing 'til I met you. You make my life a whole lot better and more fun 🎉. Love you always, babe!
We've been in love for two falls now 🍁, but you make me fall in love harder every single day. ❤️‍🔥 Thank you for being the most loving boyfriend!
Hey, handsome! Looking forward to our dinner later! I've prepared something special just for you! 😘
If you like to send thoughtful messages to your boyfriend, take a look at these happy birthday messages for your boyfriend and save it for his special day!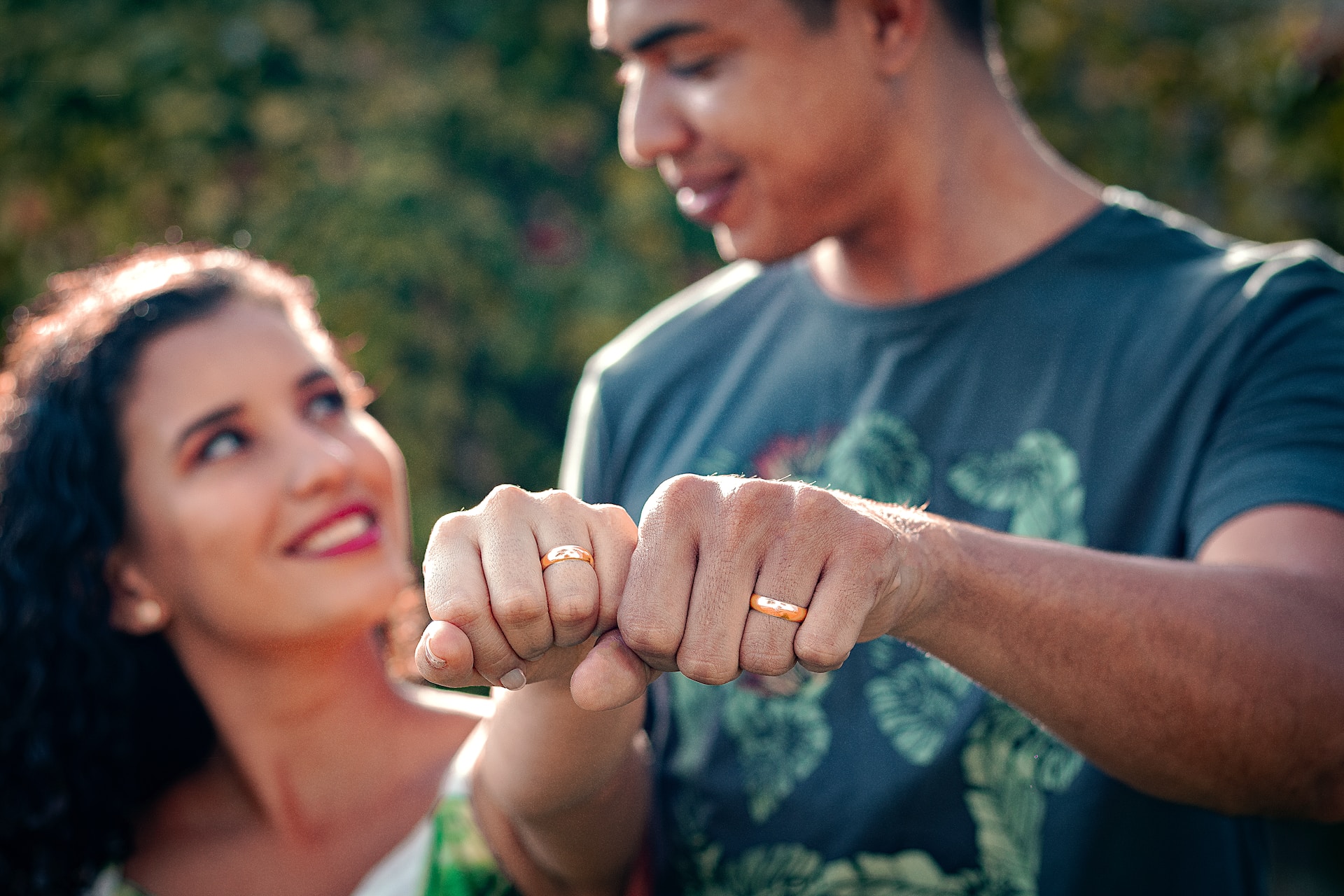 Photo by Jonatas Domingos
Love messages for fiancee 💍
Ah, you've passed the dating stage and are now on the way to forever with the love of your life! Even if you're getting married soon, don't forget to express your love through sweet words! Let him know how excited you are about spending your lives together through these love words for him.
I can't wait to save you a seat at every table 'coz you'll always be my partner wherever we go 😌. I love you, hon!
Forever means nothing without you. I can't wait to spend my life with you! 🤩 Love you!
I'm addicted to you like I'm addicted to my morning coffee - I can never get enough! ☕ Can't wait to sip my favorite coffee with my favorite person for the rest of my life! 😘
Love messages for husband 🪢
Your husband may be with you every day, but that doesn't mean that he doesn't need those love words anymore! For your partner in life, don't forget to thank him for everything that he does and tell him how much you love him. These may be simple words, but they can do wonders in keeping your relationship alive even if you've been together for a long time already!
Hey, honey! I may not say it much but I thank God every day for letting us cross paths. My life was black and white before we met, but you made it the most colorful it will ever be. 🎨 I love you! ❤️
I cannot imagine life without you. Thank you for everything that you do for our family. I love you!
I heard you closed a big deal yesterday, so I made your favorite lunch 🍕 to keep you fueled throughout your day! Know that I'm always here to support you! Love you! 🥰
For more inspiration, check these Valentines Day Messages for Husbands!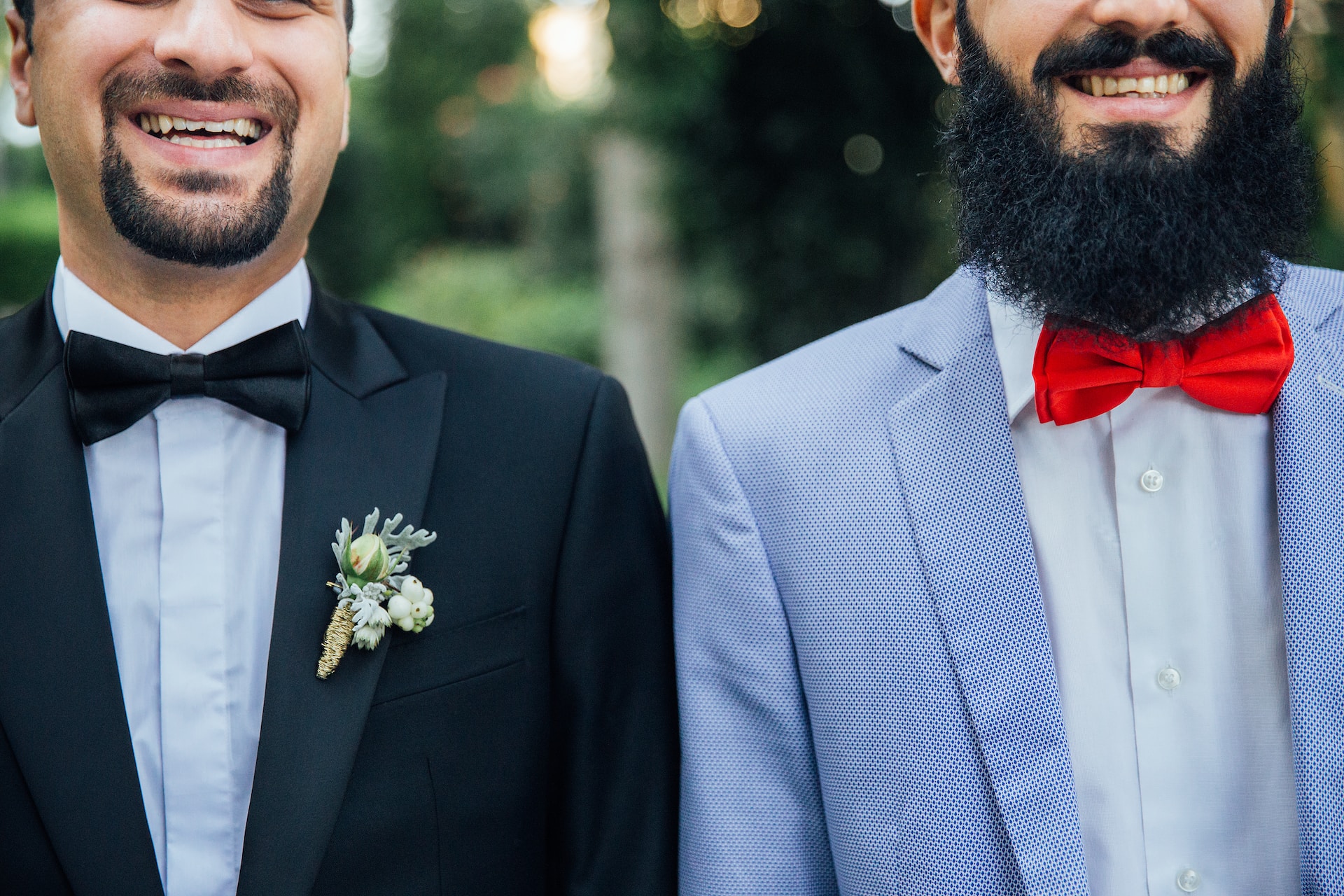 Photo by Alvin Mahmudov
More Love Messages for Him ❣️
Sending romantic messages for him should not be limited to special occasions. You can send them whenever you feel like it 😌, wherever you are! We're sure that surprising him when he least expects it will make your relationship more exciting! 😁
Take inspiration from the different love words for him that we've compiled below. Choose from the list of messages depending on your mood, and send him a sweet note 🍦 any time of the day!
Romantic love messages for him ❤️
You are my moon and stars ✨, the person who makes my darkest nights bright. I love you!
I was never a romantic, but you made me believe in romance 🌹! Love you, hon!
Cute love messages for him 🧸
I can't help but feel giddy when I hear your footsteps approaching 👀. I just love spending time with you! Love you, babe!
You're the Superman to my Lois Lane, the Spiderman to my Mary Jane. Thank you for being a real-life superhero! 🦸‍♂️
Sweet love messages for him 🍩
You never cease to amaze me in everything you do, even the littlest things and gestures. Thank you for being in my life! ❤️
You're as sweet as sugarcane 🍬 - you even make my heart beat fast just as sugar does!
Photo by Priscilla Du Preez
Funny love messages for him 😄
What did the painter say to her sweetheart? I love you with all my art! 🎨 I may not be a painter, but I sure love you with all my art and heart! 🥰
Do you play soccer? Because you're a keeper! You sure are for keeps - love you!
Deep love messages for him 🥹
My love, you gave meaning to the word love when I almost gave up on it. Thank you for loving me unconditionally! ❤️❤️❤️
You are my past, present, and future 🌺. Even if we met in another country hundreds of years ago, I'm sure you'd still make my head turn. Thank you for being the surest thing in my life. I love you, honey.
Final Thoughts
It's a great idea to make it a part of your life to say romantic words to the special man in your life. Who wouldn't like some extra love through simple but sweet words, right? Make him feel like the most handsome and special man in the world through the sweet, romantic, or funny messages that we've shared above.
Even if you're just starting your relationship out or have been together for decades, sharing sweet messages is guaranteed to make your relationship stronger! 🪢
If you still find it awkward to say romantic words verbally, writing them on sticky notes or hand-written letters 💌 is also a great option! But if you're looking for something more unique and fun, try sending virtual love letters!
Virtual love letters are online letters 📧 where you can write romantic words for him and package your letter with a sweet photo. 📸
With Gifft.me, you can send as many virtual love letters as you desire as creating them are free!
Just choose from the wide range of available templates or upload your own image 🖼️, write your sweet message by taking inspiration from the list we've shared above 🤩, and generate the link 🔗 that you can send to your crush, boyfriend, fiancee, or husband anytime, anywhere!