Sending good night messages is a great way to show the people we love that we have them in our thoughts. What better way to end your partner's day than by letting him know that you're thinking of him? With technology, it's now easier than ever - just create a good night text for him and send it in a few easy clicks!
Get creative and don't settle for the usual "Good night, I love you!" messages! Add some laughs, romance, or cheesiness to your good night texts to make him fall even harder! Read on for ideas on the perfect good night quotes for him guaranteed to make him feel warm as he drifts off to sleep.
Send a Good Night Text to Make Him Smile
Are you in a long-distance relationship with the prince of your dreams? Is your husband currently on a business trip? Did your boyfriend have a bad day at work? Or do you just simply want to make him feel loved before he falls asleep? Sending good night texts is guaranteed to make anyone feel thought of and loved, especially your man!
Make the love of your life smile after a long, tiring day, and let him know that he's in your thoughts by sending him a good night message that will make his heart flutter. Wish him the sweetest dreams before you both go your separate worlds in your dreams - we're sure your love will be kept alive even if you're miles away!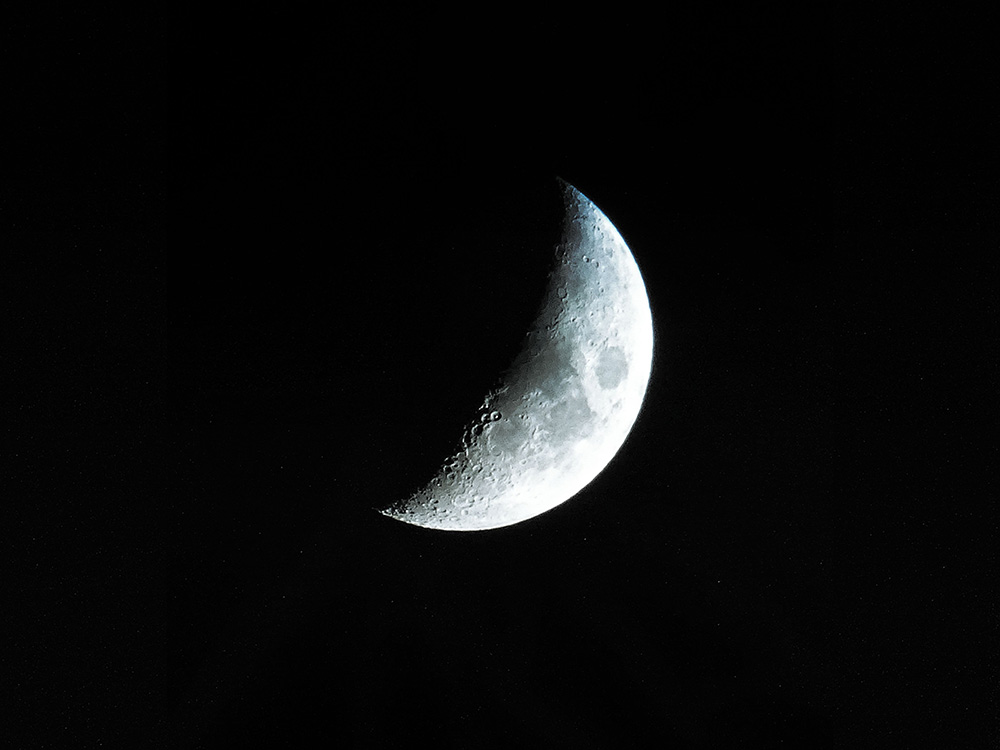 Photo by SevenStorm
15 Good Night Messages for Him
Looking for ideas on how to spice up your love life through sweet, flirty, or cute good night texts? Look no further - we're here to help! Browse through the list below and find the perfect good night text for him. Whether you're feeling funny, romantic, or naughty, we've got the good night message you need!
Funny Good Night Messages for Him
Add a little fun to a long day by sending funny good night messages to your boo! Send a meme, write a joke, or just share something funny that happened to you to make the man of your life laugh before falling asleep.
What's a sleeping dinosaur called? A dino-snore! 🦖 I may not miss your snoring, but I sure miss you! Good night, my love! 
Stop counting sheep and just count how many times you were late for our dates - I'm sure you'll fall asleep faster. 🐑 Just kidding! Good night, sweet dreams!
Use these messages with the Bubble Wrap or the Virtual Post Card giffts!
Romantic Good Night Messages for Him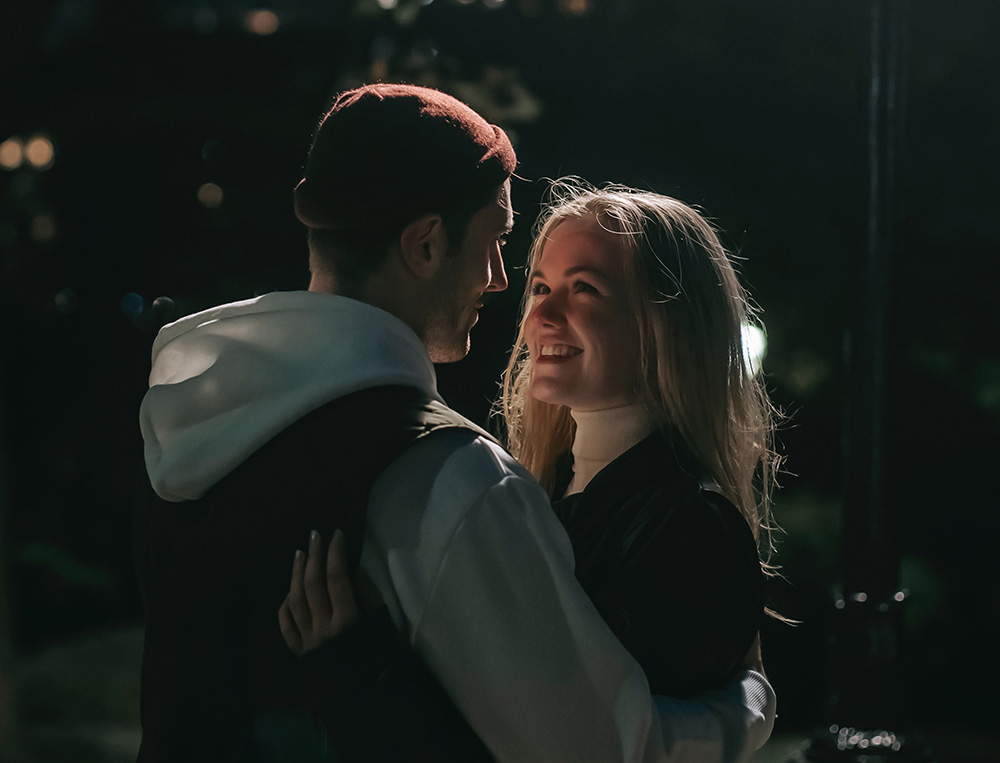 Photo by Katerina Holmes
Want to keep the romance alive before drifting off to sleep? Send your love through romantic good night messages!
Good night to the love of my life! I can't wait to be spending every night with you by my side. ❤️
Every day is brighter and every night warmer when I'm with you. Good night, love! Sweet dreams!
We'll light the candles and pour the wine when I'm back there with you. 🍷 For now, sleep tight and know that my heart is always with you. Good night!
Sending him romantic good night text is great for the Valentine's Day. If you want to send a special greeting this holiday, try our Valentine's Day Virtual Gift!
You may also like: 12 Beautiful Good Night Messages and Wishes
Cute Good Night Messages for Him
Make your boyfriend, fiance, or husband feel warm no matter where you are with cute good night messages for him.
When you miss me, just look out your window and know that we're sleeping under the same sky. ⭐Good night, my shining star!
Let's see each other in our dreams tonight - good night!
If you're going to send him a good night message tonight, use the right wrapper! Use our Cute Gift Box and surprising him!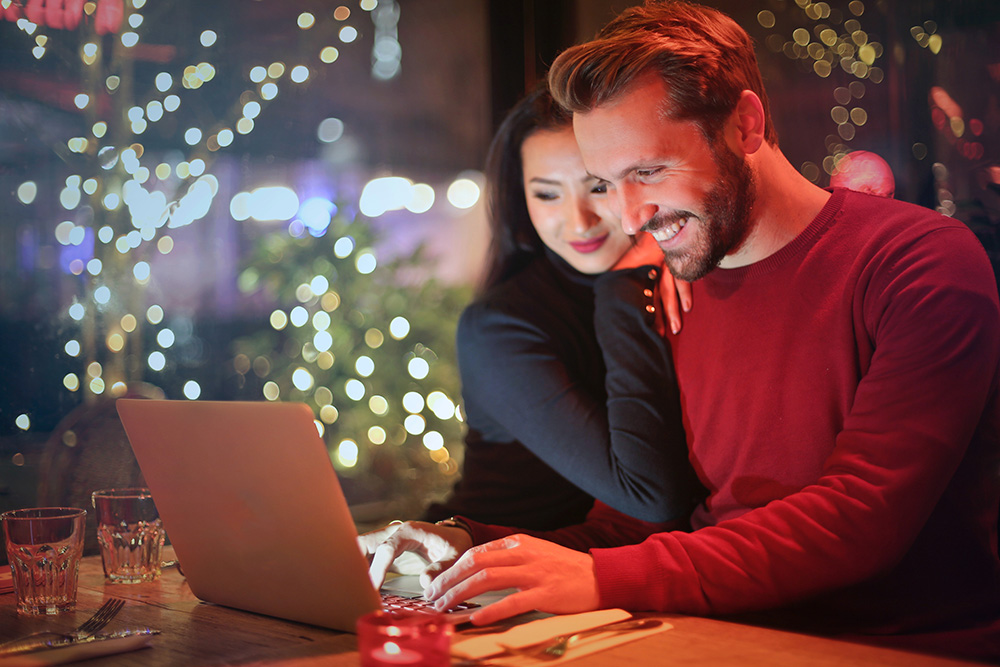 Photo by Andrea Piacquadio
Sweet Good Night Messages for Him
A sweet good night message is the perfect way to cap off a tiring day. Send sweet words to your partner to let him know he's appreciated and loved!
May your dreams be as sweet as you are! Good night, babe!
I always admire your strength and love. Thank you for always keeping our family together. Good night, love!
Read also our top suggestion on 5 Romantic and Short Love Poems for Him to get inspired!
Flirty Good Night Messages for Him
Want to shoot your shot with your crush? Try sending him a flirty good night message to get on his radar!
Good night! I'm pretty sure I'll have the sweetest dream tonight knowing that you'll be in it! 😉
I'll be thinking of you as I fall asleep tonight - good night, handsome!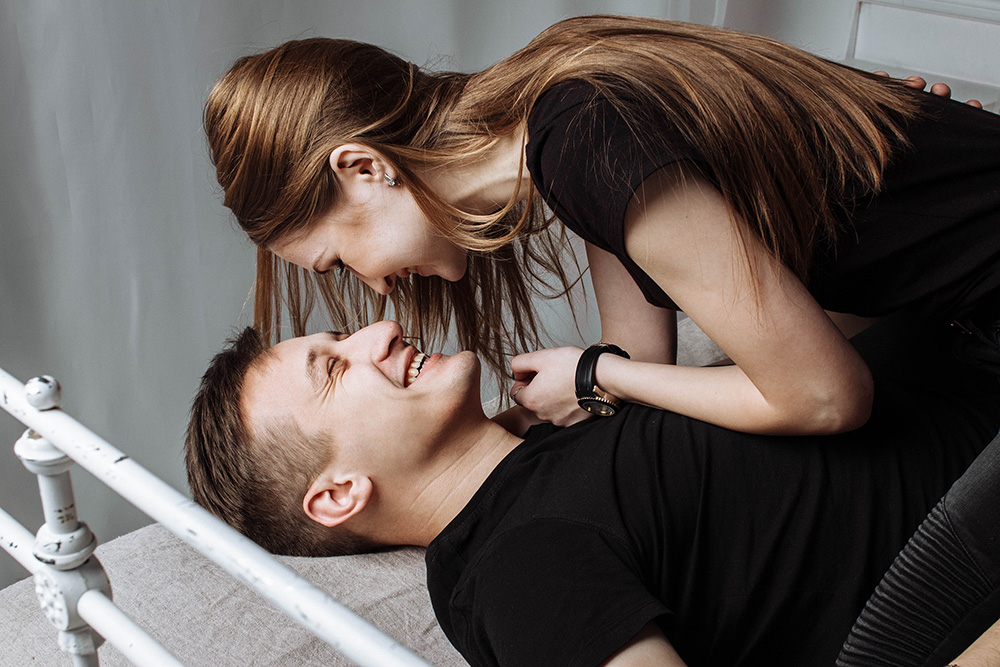 Photo by Pixabay
Naughty Good Night Messages for Him
Spice up your partner's night by sending him a naughty good night message to set his heart and his mood on fire!
Good night! Sleep well tonight 'coz the next time I'm there with you, we sure wouldn't be getting any sleep! 💋
Do you know what I'm wearing to sleep tonight? Nothing! 😉 Good night, babe, I'll be dreaming of you tonight.
Cheesy Good Night Messages for Him
Sometimes, a little cheesy good night message is just what we need to keep things light but still sweet! Why not send your prince charming a cheesy good night message to make him smile before falling asleep?
I just looked out the window and was reminded of you when I saw how the stars were shining as brightly as your smile. 🌟 Good night, love!
I love the smell of my sheets, they remind me of you. Good night, my baby!
Looking for a way to surprise him? Try our Super Gift Box!
Send Good Night Messages for Him Now with our Free Virtual Gifts!
Your boyfriend, fiance, or husband is the love of your life who's always there when you need him. Let him know that he's loved and appreciated by sending him good night messages before he falls into a restful sleep. With the different types of good night texts for him that we've shared above, you can find the perfect message depending on your mood!
Send virtual good night messages in as easy as a few steps with Gifft.me's virtual messages! Select from a wide range of themes, including funny, romantic, and flirty, add your good night text, and share the link to the love of your life - all for free!