Who doesn't like giving and receiving gifts? The genuine happiness that gifts, both extravagant ones and simple ones, bring to us and our loved ones is in a league of its own. If we can, we'll probably send gifts to our loved ones every day just to see their eyes light up and their grins spread!
Want to know a secret? You can actually do that! With virtual gifts, you can send surprise gifts to your family, friends, and special someone every day. Don't have the funds to buy your older sister a gift for her graduation? Send her a virtual gift! Finding it difficult to send a package to someone from miles away? Virtual gifts are the way to go!
But first, let's go back a few steps - what are virtual gifts?
You can't touch virtual gifts with your hands, but good virtual gifts with kind words make hearts feel happy 💜
What are Virtual Gifts?
You may be wondering - what is a virtual gift, exactly? A virtual gift is a non-physical gift that you can send and receive digitally. There are various ways to describe a virtual gift, but simply put, a virtual gift is something you cannot touch - it's all digital!
There are different types of virtual gifts, but the most common of which are virtual greetings and messages. Virtual greetings mimic physical gifts the most in that you can create the gifts, customize them to your liking, and send them as surprises to your loved ones for special occasions. Once they receive the gift, they can also virtually unwrap it to see your personalized message.
You may think: "What good is a gift that you can't touch?" You'll be surprised that a lot of people actually prefer virtual gifts now! They not only avoid the usual clutter brought about by having tons of gift items (some of which may even be unwanted), but they also have a very unique and fun unwrapping process. Plus, you can send them wherever you are in the world - completely for free!
The best things in our lives comes for free 🐥
The Most Common Types of Virtual Gifts
Now that you know what virtual gifts are, it's time to check out the 5 most common types of virtual gifts to help you choose which one you should try next.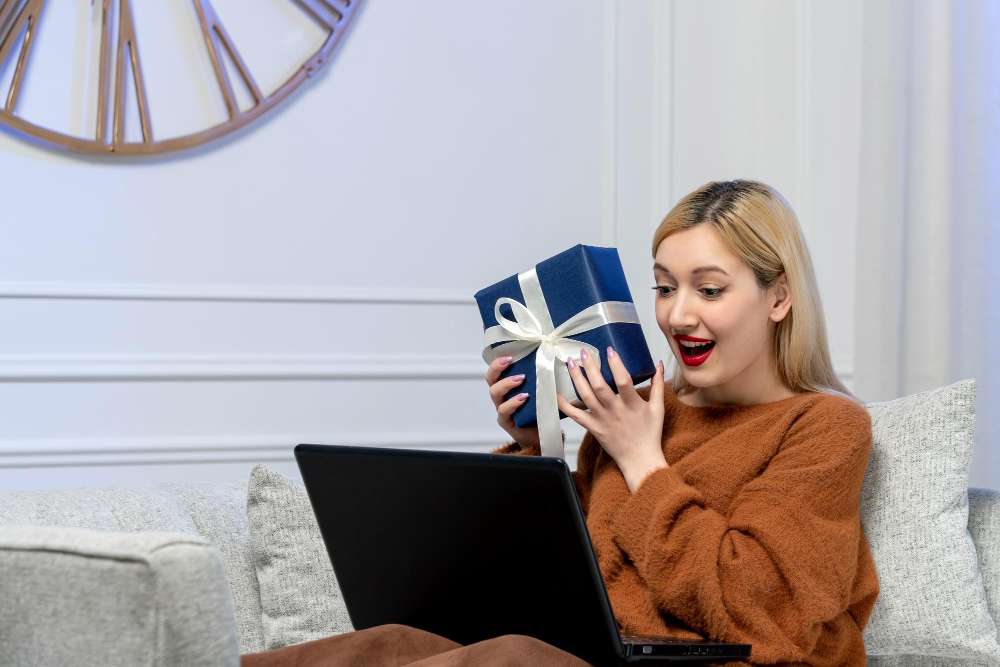 Photo by KamranAydinov
Virtual Greetings & Messages 👋
Virtual greetings and messages are the most common type of virtual gifts as they're very much like the physical greeting cards we give out for holidays and special occasions. Similar to physical cards, there are tons of virtual greeting cards perfect for any occasion - birthdays, anniversaries, Christmas, New Year, Valentine's Day, and many more!
You can write a personalized message on the virtual greeting card, attach a photo, and generate a link that you can send to anyone anytime, anywhere.
Want to congratulate your friend on her engagement? Send a virtual congratulatory card! Thinking of your grandpa who's living afar? Share a virtual message to let him know you miss him! Yes, even your grandpa can unwrap your fully-digital message! The simple but versatile nature of virtual greetings is sure to be appreciated by people of all ages.
There are a lot of websites where you can create virtual greetings and messages, and Gifft.me is one of them. With Gifft.me, you can choose from a wide array of greeting card templates for all occasions, or you can upload your own greeting card image for a more personalized touch.
Just write your message, generate the shareable link, and voila - the virtual card is ready! Then comes the best part! Once your recipient clicks on the link, they are brought to a series of cute and interactive animations prompting them on how to unwrap the virtual card before they finally get to see your message.
We assure you - the whole process is super fun and easy! The best part? You can send virtual gifts through Gifft.me for free!
Online Courses 🎓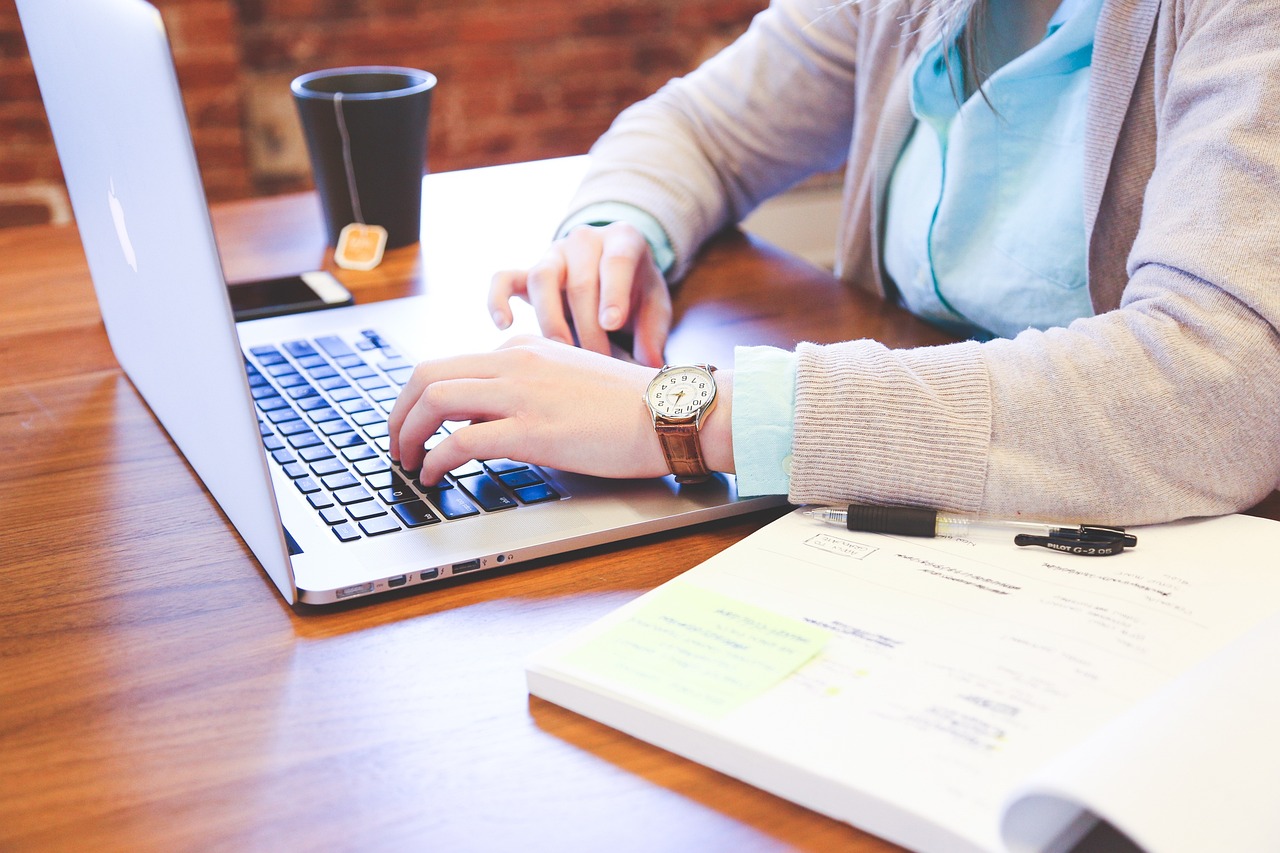 Photo by StartupStockPhotos
Online courses are another popular form of virtual gift perfect for your loved ones who love learning new things and expanding their skills. Does your cousin have a flare for drawing? Why not give him an online drawing course for his birthday to help him hone his talent? Does your friend love cooking? There are a lot of online cooking classes that she would surely enjoy!
With the ever-expanding opportunities that the web provides, acquiring new knowledge and skills has never been easier. There are various online courses available - from web development to creative writing, from data science to philosophy - that your loved ones can definitely take an interest in.
Online courses have become popular choices for virtual gifts because as we know, learning is a life-long endeavor!
Virtual Gift Cards 💌
Another popular choice for virtual gifts is virtual gift cards. Just as with most things nowadays, our typical shopping gift cards have also now transitioned to online gift cards! Now, you can send your loved ones virtual gift cards such as Amazon gift cards, App Store/Play Store gift cards, Nintendo gift cards, and other e-commerce gift cards that they can use to purchase goods or services from these stores.
You don't have to go physically to the store and purchase a card - you can just purchase your desired gift card from the website of the store and send it to your intended recipient!
Virtual gift cards are perfect for your loved ones who love shopping. If your best friend loves playing Nintendo games, a Nintendo gift card will be a highly appreciated congratulatory gift on his graduation!
If your mom always does her grocery shopping at Costco, a Costco digital gift card would be a great New Year's gift! By giving virtual gift cards to your loved ones, you give them the greatest gift – the power of choice on what they want to purchase!
Subscriptions & Memberships 🍷
Video streaming and music on the go have been regular parts of our lives in recent times. However, they don't come without a price - and sometimes, they can be hefty too! As such, subscriptions and memberships to these online platforms have also been popular virtual gifts nowadays.
If you're thinking of a Christmas gift for your grandma who loves watching Korean dramas, a Netflix subscription is a great option! For your younger sister who always listens to podcasts during her commute, a Spotify subscription is a must-have! For your uncle who's having trouble with his fitness journey, a premium subscription to a workout app is a great gift!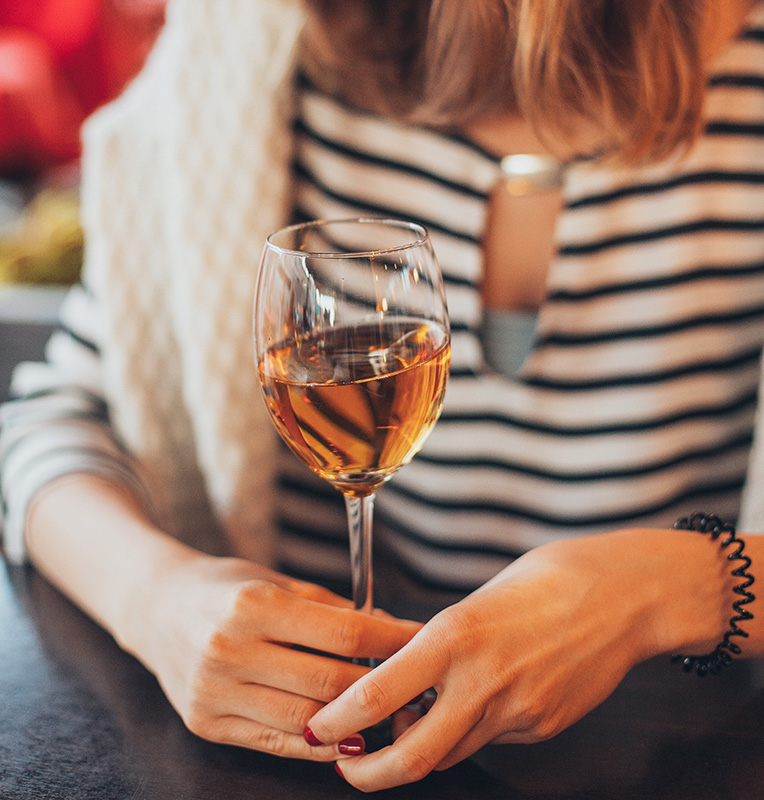 Photo by Elina Sazonova
For your loved ones who aren't digitally inclined, worry not! There are also physical subscriptions that you can order online and have delivered to them. Want to congratulate your newly-wed friends? Enroll them in a wine subscription for a year to make their honeymoon much sweeter! If your daughter loves Japanese snacks, there are tons of Japanese subscription boxes that the whole family will surely enjoy!
E-Books 📚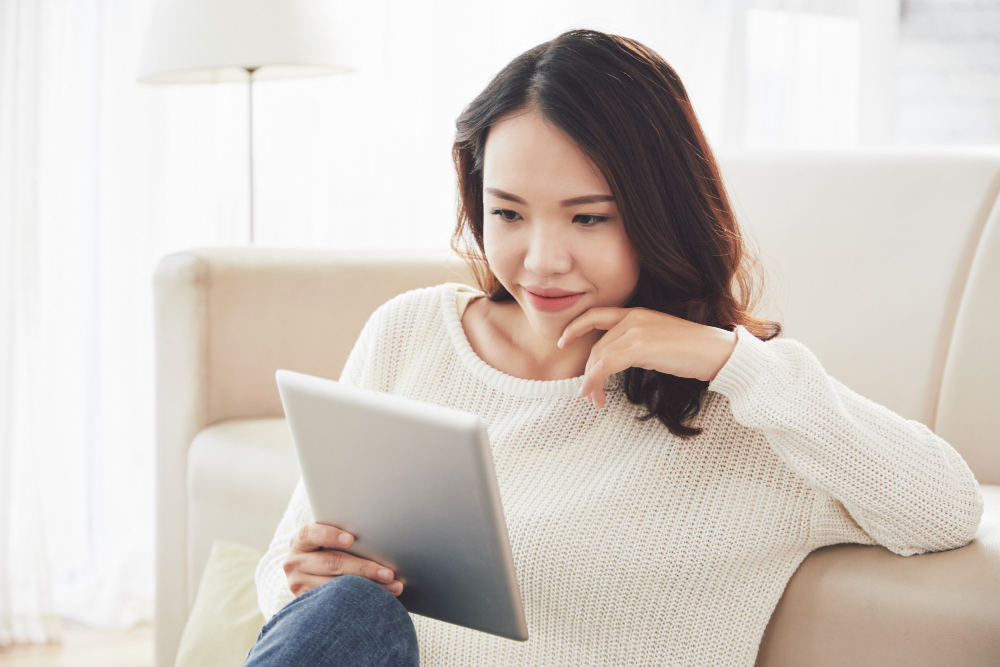 Photo by pressphoto
If a gift for avid readers who are always on the go is what you are looking for, e-books are certainly the way to go. Not only are they cheaper than their printed counterparts, but they are also very handy! Plus points to saving the environment by consuming less paper and raw materials!
Noticed that your girlfriend loves reading books while waiting for the bus? Give her an e-book set of her favorite series for your anniversary to keep her company even if you're not around! Do you want your niece who loves playing on her phone to read more books? Try sending her illustrated e-books. This way, she can adjust more easily since they are still "digital"!
The Best Options for Free Virtual Gifts 🎁
Photo by Freepik
Did the different types of virtual gifts we mentioned get you excited? Looking to try your first virtual gift? We're here to help! Gifft.me offers a wide selection of virtual gifts that will have you and your recipient wanting more. From virtual gift boxes that your family can unwrap, to romantic virtual love letters that will melt your partner's heart, to virtual bubble wraps that will have your friends laughing 'til they pop - Gifft.me got you covered!
You will find virtual gifts for any occasion from Gifft.me's selection - fun birthday cards, sparkling Christmas boxes, pretty Valentine's Day letters, and many more. There's also no need to worry about perfecting the gift wrapping - just write your message and Gifft.me virtually wraps your gift for you! That's not all - you can create and send as many gifts as you want as they are completely free!
Free Virtual Gift Box 🤩
Gifft.me offers free virtual gift boxes that are just like the traditional gift box that we've been used to - except that they're all digital! With virtual gift boxes, you can write your personalized message, add a photo, and choose from Gifft.me's cute and quirky gift box designs that will be used to digitally wrap your gift. When you share the link with your recipients, they will receive a digital gift box to unwrap!
Thinking of a fun way to send gifts to your loved ones wherever they are? These free virtual gift boxes are a must-try! They are guaranteed to still have fun unwrapping your gift without having to worry about the clutter of unwrapping physical gifts. You can send these for special occasions or just because! Write a simple "Sending you a gift to let you know I'm thinking of you! Hope this day goes great for you!" and send a virtual gift to your family and friends to remind them that they are always loved.
Discover the Virtual Gift Box
The Super Box 🦸‍♂️
If you want to go the extra mile and send more life-like gifts, Gifft.me's super box is the one for you! These super boxes are 3D so that your recipient can visualize the unwrapping much more vividly. While the default gift boxes are cute and fun, these super boxes are more realistic but still equally enjoyable!
These super boxes are perfect for anyone on your list as they are fully customizable and highly interactive. Give them to your family, friends, and special someone to spread love and fun anywhere in the world!
Try the Super Box Virtual Gift!
Love Letter ❤️
Virtual gifts are not only limited to gift boxes. You can also send letters and messages to your special someone to express your love. Write a heartfelt letter, a simple good night message, or even a short but sweet love poem and have it sealed with love through Gifft.me's virtual love letters. If you can't find the courage to do so in person, you can even confess your feelings through virtual love letters!
Gifft.me offers different cute, sweet, and romantic templates that you can choose from. If you want your letter to be closer to the heart, you can add your own romantic photo before sealing the letter and sending it out. You will literally be sending the love of your life your heart as they will be showered with virtual hearts once they open the letter!
Send a Virtual Love Letter to you loved ones!
Christmas Letters 🎅
Is the biggest season of gift-giving arriving and you still haven't decided on a unique but fun gift to your loved ones? Gifft.me's virtual Christmas letters may be the answer! Welcome the season of giving by sending sweet Christmas letters to your family, friends, and special someone.
Choose from Gifft.me's Christmas cards, customize the letter by specifying whom you intend to send it to, select from a list of heartfelt Christmas greetings that you can personalize, and send your Christmas greeting card for free!
Virtual Christmas letters are perfect if you have a long Christmas list - you can spread the love without having to spend a lot! It's always the thought that counts, and what better way to show the special people in your life that you think of them than by sending them sweet Christmas wishes through Gifft.me?
Try or Christmas-themed virtual gifts:
Happy Birthday 🥳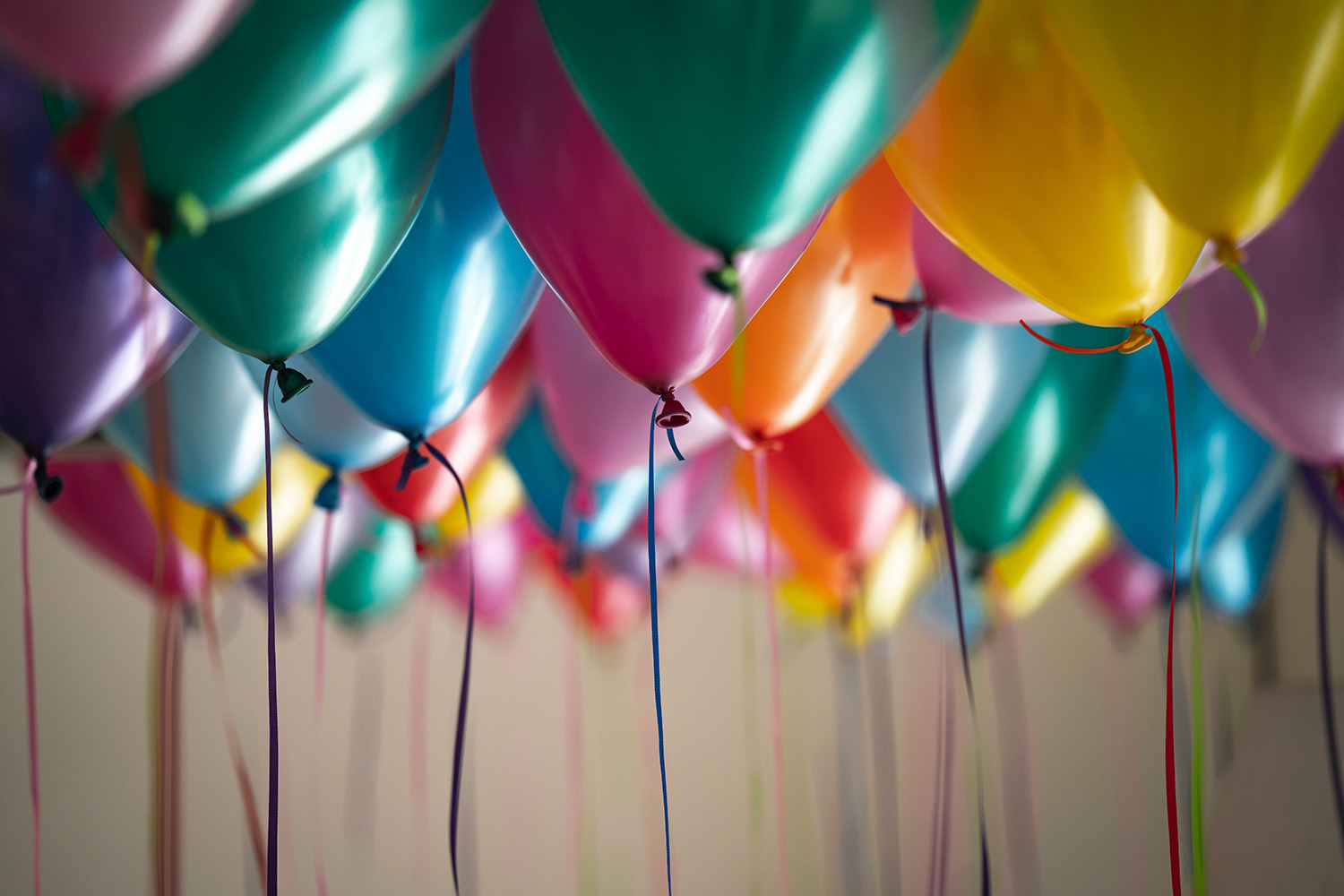 What do you give your friend who already has everything she wants? What could your dad possibly want for his birthday? If you're finding it difficult to think of the perfect birthday gift for your loved ones, Gifft.me's virtual birthday gifts are here to help you!
Send the most unique birthday greeting to your loved ones and watch them have fun as they pop their birthday balloons virtually! Beware - those in the higher age range may have to pop more balloons! Whatever the age of your family, friend, or partner, Gifft.me's virtual birthday letter is guaranteed to make their day extra special!
Try the Happy Birthday Virtual Gift!
Virtual Postcard 📮
Virtual postcards are another form of virtual gifts that you can send to your loved ones anytime. Whether you just want to check in with someone, share words of encouragement, or just let someone know you miss them, virtual postcards are great!
Illustration by Mediamodifier
With Gifft.me's virtual postcards, you can select from pre-made templates, add your personalized message, and send the postcard to your family, friends, or partner - no special occasion needed! Watch as they open your postcard and read your special message. Spread love all year round with Gifft.me's virtual postcards!
Send the Virtual Post Card to your friends - for free, no matter where they are!
Scrath to Reveal 😺
Virtual scratch-to-reveal cards are another of Gifft.me's highly interactive virtual gifts! They are just like the traditional scratch cards wherein you use a coin to scratch away a thin layer of foil to reveal a prize - but this time, you just use your mouse or finger to swipe on the virtual scratch card to reveal a hidden message! Sounds fun, right?
This is perfect anytime you want to send a message to someone. You can just choose what cover image you want, write your message, and send the link to your loved ones! If you want to bring back the traditional scratch-to-reveal magic, you can even start a game of who scratches the fastest and give a prize to the winner!
Send the Scratch-to-Reveal Gifft today!
Valentine's Day Virtual Gift
Love should be spread any time of the year, but Valentine's Day is a beautiful excuse to spread it a hundred-fold. If you're thinking of a unique gift for your crush, partner, fiance, or spouse this Valentine's Day, try sending a virtual Valentine's Day gift!
Similar to the other virtual gifts available at Gifft.me, you can choose from the Valentine's Day templates (we also have templates for asking your crush to be your Valentine!) available or upload a romantic photo of you with your partner. Then, add a heartfelt message expressing your love and send it to your special someone in just one click! Fill your partner's heart with love this Valentine's Day!
Try the Valentine's Day Letter
Bubble Wrap 🫧
We think we can all agree that one of the best and most relaxing feelings in the world is popping bubble wraps. Who would think that this relaxing pastime can also be made digital without sacrificing the joy it brings? That's right! Gifft.me also offers virtual bubble wraps!
With virtual bubble wraps, watch as your family, friends, and loved ones have fun popping bubbles digitally! Who can pop all of the bubbles the fastest and see the hidden message first? It can even be a game for your next family reunion!
And more! 🎃
Try our other virtual gifts for several other occasions!
The Future of Gift-Giving
The digital world is ever-growing and evolving. What was once only physical can now also be made digitally, and gifts are no exception! Virtual gifts are perfect for all ages and for all occasions. With numerous types of virtual gifts available, you're guaranteed to find something that suits each of your loved ones!
With Gifft.me, create free virtual gifts anytime, anywhere! Gifft.me offers a wide range of virtual gift boxes and greetings that are sure to bring fun and love to the most important people in your life. Although it's impossible to touch virtual gifts with the hands, great gifts always find ways of touching our hearts! ♥ What are you waiting for? Try virtual gifts now!